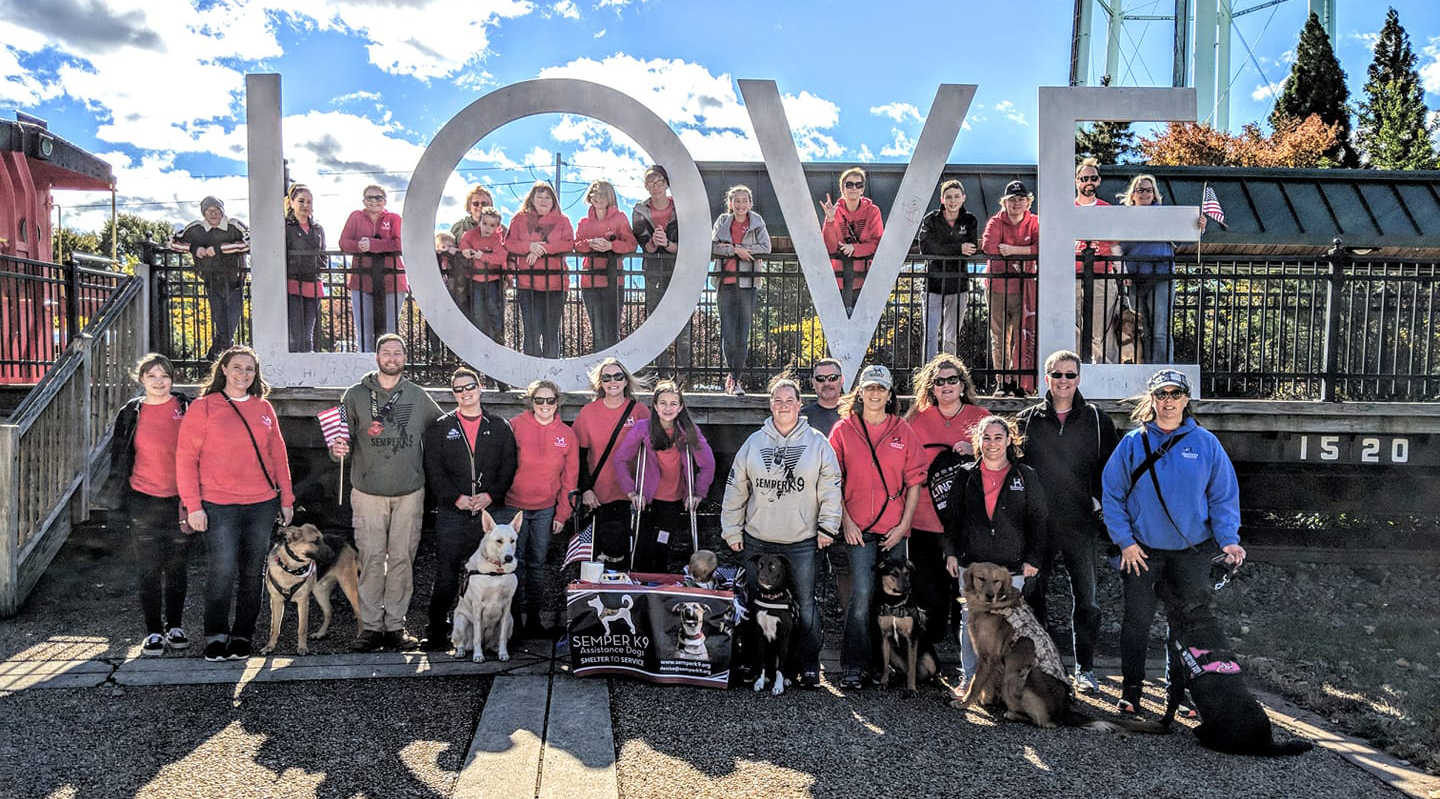 Volunteering with Semper K9 is an opportunity to make a profound and lasting impact on the lives of disabled veterans who have sacrificed so much for our country. By joining our team of dedicated volunteers, you become an essential part of our mission to provide life-saving service dogs to veterans dealing with PTSD, TBI, and Mobility Challenges. Your time, energy, and compassion can transform the lives of these heroes, offering them support and a renewed sense of independence. As a Semper K9 volunteer, you not only contribute to a noble cause but also become a part of a tight-knit community that is committed to making a real difference. Your efforts ripple through our organization, creating a positive ripple effect that extends far beyond our training facility. Join us in this meaningful journey of service, where every action you take brings us one step closer to enhancing the lives of those who have served our nation.
Every donation, volunteer hour and act of support makes a difference in the life of someone in need. We welcome Volunteers of all ages and backgrounds. Here are a few of the ways you can help our mission:
Become a K9 Coach: within 50 miles of Camp Semper K9
Host a Fundraising Event Click here to learn more about hosting an event in your area to benefit our mission.
Volunteer Professional Services: Veterinary services, legal assistance, grooming, etc.
Facility Maintenance: Various jobs around the facility and grounds that require basic to skilled handyman, carpentry, plumbing, maintenance or landscaping skills.
Technology: Assist with technical projects and equipment, photography and videography.
Have a Specialized Skill? Share with us how your gifts and talents will help enhance our mission.
Fill out the form below to get more information regarding our orientation process.