SEMPER K9 SERVICE DOGS FOR VETERANS
APPLICATION REQUEST
Applying for a service dog can be time-consuming, but we are here to help you through the process. Fill out our initial needs assessment form below. Once we verify that you are eligible, we will send you a formal application. There is no fee to apply for or to receive our services. Please note, sending in the full application does not mean the applicant is automatically approved; it MUST go before Semper K9's review team to be approved.
Following the application review process, the applicant will be notified within thirty days that their application was either accepted or denied. Once the application is tentatively approved, the time-frame, from start until actual receipt of a service dog can be anywhere from eighteen to twenty-four months.
Service Dog Fees
The cost to train a service dog can be up to $20,000. This includes home visit as well as public access testing and team certification, re-certification, follow-up consultation, team evaluations, follow-up training, ongoing educational opportunities and annual reviews for the life of the dog. While we provide our service dogs free of charge, we encourage fundraising to help Semper K9 cover costs and continue the program for future service members. Semper K9 is available to assist in fundraising efforts should you choose to do so but this is not a requirement.
Semper K9 works to match the "right dog" with the "right person" so they can be a team for life. The matching process begins when the candidate is notified of the application approval. Once a dog is adopted or donated that is suitable for the veteran, the dog will then be trained to meet the needs of its new partner.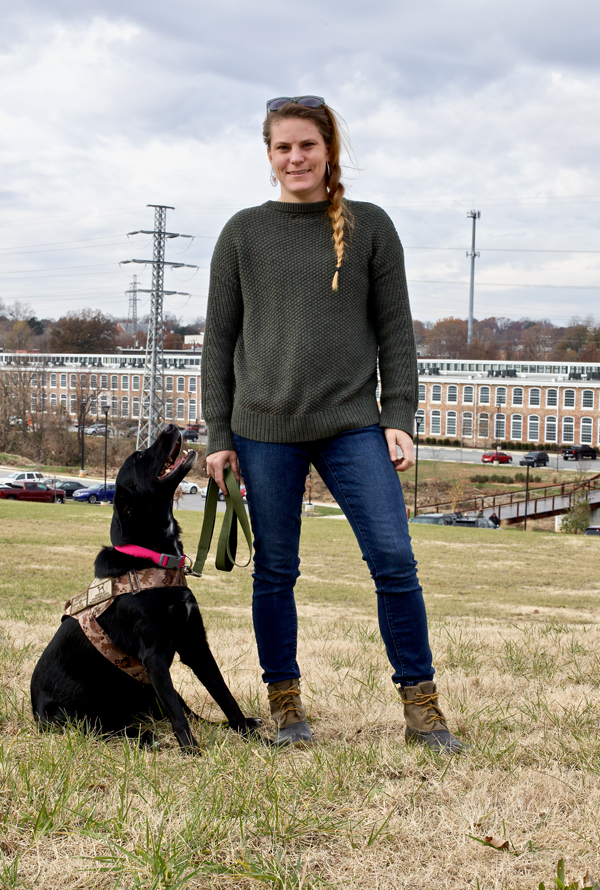 If you have any further questions click here for our FAQ or email us at applications@semperk9.org. If you would like more information about Service Dog Maintenance Training please click here.
Eligible applicants will be considered regardless of race, sex, religion, creed, sexual orientation and ethnic origin.