Career Change
Trista
Semper K9 is honored to announce the acceptance of Trista, a 10-week old rescue pup, into our Service Dogs for Veterans program. Trista comes to us from our rescue partner, Operation Paws for Homes. She is named in memory of Sgt Trista Moretti, US Army.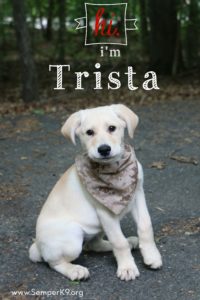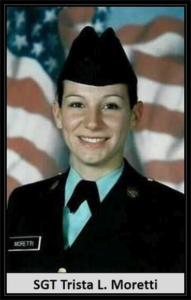 A 1998 graduate of South Plainfield High School, Moretti distinguished herself in athletics by earning nine varsity letters while participating in field hockey, winter track and spring track. She was a member of the high school's field hockey team that won the 1997 Middlesex County championship.
She joined the Army in 2003, and was assigned to the 425th Brigade Special Troops Battalion, 4th Brigade Combat Team (Airborne), 25th Infantry Division. She was a signal intelligence analyst and paratrooper.
On June 26, 2007, in Nasir Lafitah, Iraq, Moretti was killed in action when her unit was attacked by insurgents using indirect fire.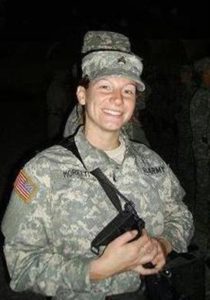 "Trista Moretti will always be remembered as a loving and generous daughter, sister and friend," the family said in a statement. "She was a brave soldier who courageously served her country, sacrificing her life for the lives of others. She will be honored and cherished by all who knew her."
Moretti was laid to rest at Rosedale Cemetery in Linden, NJ.
[instagram-feed includewords="trista"]