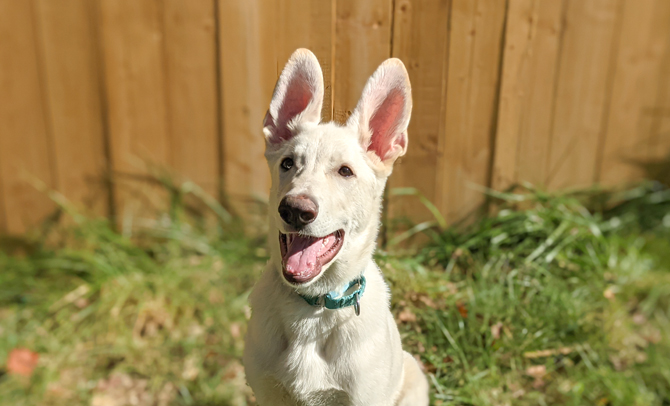 Blog
Sonny
Semper K9 is honored to announce the acceptance of Sonny into our Service Dogs for Veterans program. Sonny is a German Shepherd who was donated to us by the Morgans, a local Marine Corps family. Sonny is named in memory of William (Sonny) Reeves Mikeal, Jr, United States Army.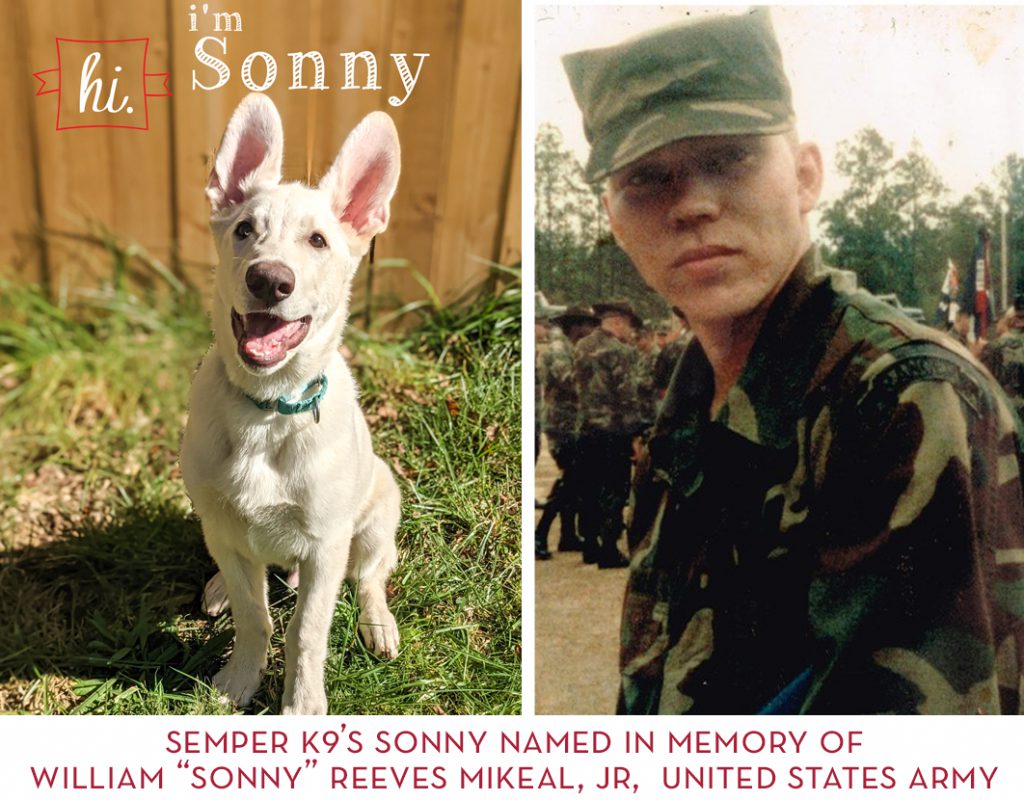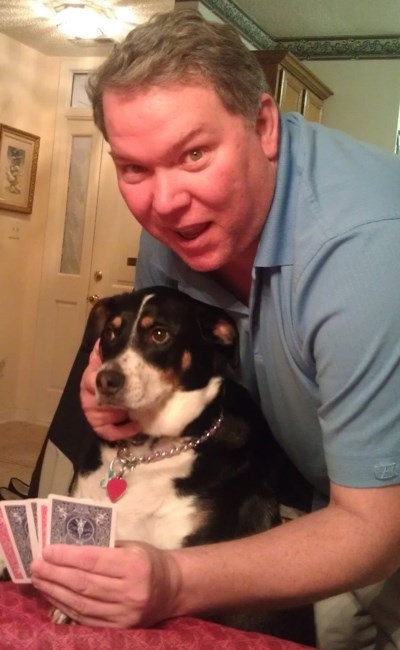 William was known as Sonny all his life. At the age of seventeen, with a passion to serve in the military, Sonny joined the Army. He spent twenty years in the Army, stationed in Georgia, Alaska, Alabama, Korea, California, Kentucky, and Washington. His first thirteen years in the Army were spent as an Infantryman earning multiple specialty badges, such as Pathfinder, Jumpmaster Instructor, and Air Assault Instructor. As a member of the Army Shooting Team, Sonny earned the coveted President's Hundred Tab at Camp Perry, OH.  Sonny's last tour of duty was at 1st Special Force Group in Ft. Lewis, WA, where he finally fit and felt right at home.
Besides being a skilled and dedicated Soldier, Sonny was known for mentoring and helping others. Sonny passed away on August 21, 2021, but still continues helping others. His final selfless deed was to donate his organs and to donate his brain to PTSD research where it will be studied at Duke University to help innovate treatments for those who suffer from PTSD.
Sonny will be missed by family, friends, and all who knew him, but he will live on through his dedication to helping others, his selfless sacrifice to assist in PTSD research, and through our "Sonny" who will provide dedicated service to a fellow veteran. If you would like to make a memorial gift in honor of Sonny to benefit Sonny's training & expenses please visit http://donate.semperk9.org.