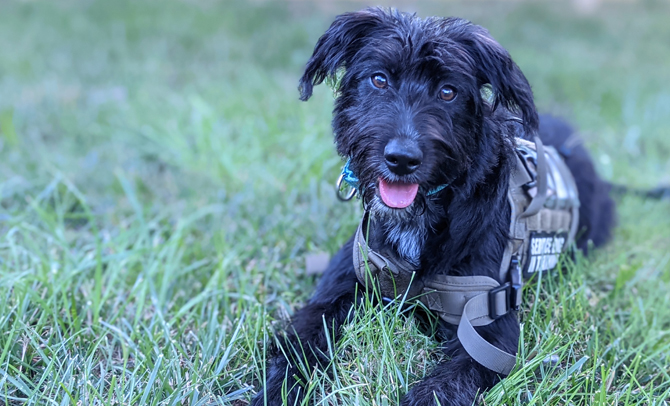 Blog
Sky
Semper K9 Assistance Dogs is proud to announce the acceptance of Sky into our Service Dogs for Veterans program. Sky is a Goldendoodle mix, sibling pup to Sammy and comes to us from Operation Paws for Homes.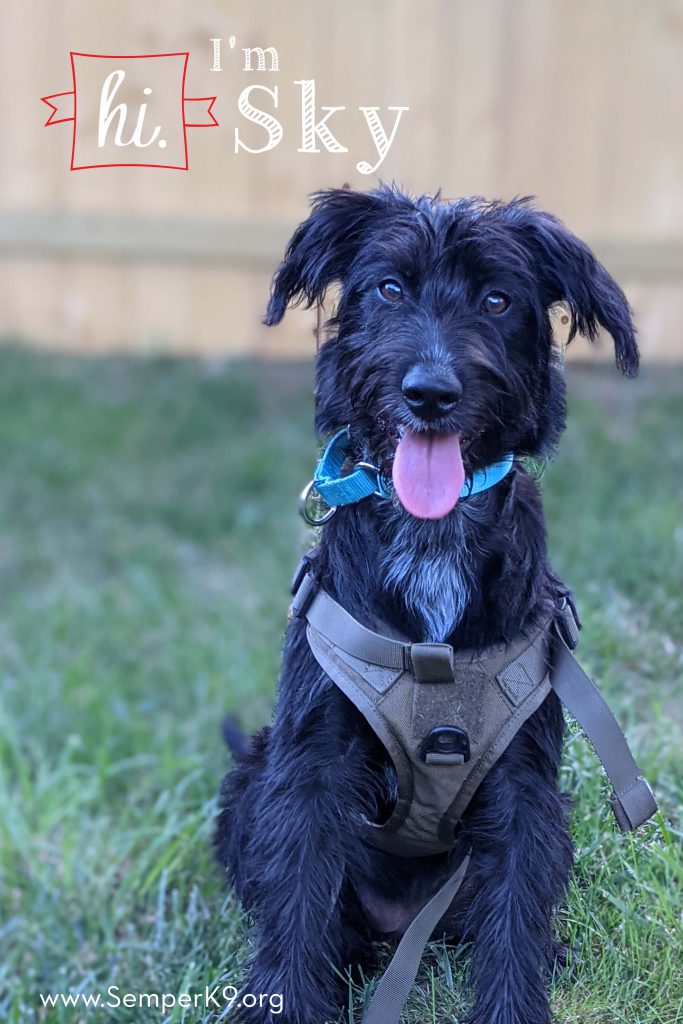 Sky is named in honor of all veterans connected with Blue Sky Innovators. Blue Sky has hosted 3 annual golf tournaments naming Semper K9 as beneficiary and raising over $50,000. The annual tournament is held each October.
The Blue Sky Innovators team has asked that Sky be dedicated to the memory of Kenneth Crosby, Jr., Lieutentant Colonel USMC, Retired. Lt. Col Crosby had participated in the Blue Sky Innovators Charity Golf Tournaments that benefitted Semper K9 in the past and was a friend to the BSI team. Lt Col Crosby was tragically killed in March 2021 when a wrong-way driver fleeing Virginia State Police entered the express lanes on I-95 North in Woodbridge, Virginia.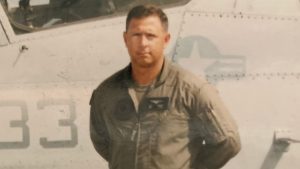 Crosby attended Bellevue Senior High School in Bellevue, Nebraska and while a modest student he was an exceptional athlete lettering in football and baseball and received many scholarship offers his senior year. He attended the University of South Florida and played baseball for Hall of Famer Robin Roberts. Crosby graduated with a Bachelors Degree in Social and Behavioral Sciences. He would later receive a Masters Degree in Public Administration from Troy State University.
He joined the United States Marine Corps in 1981 via the Officer Candidates Course with an aviation contract. Following his commissioning as a 2nd Lieutenant, he attended The Basic School at Marine Corps Base Quantico and subsequently attended flight school in Florida, earning his wings as a Naval Aviator in 1983. Designated an AH-1 "Cobra" helicopter pilot, his initial squadron was the North Carolina-based HMLA-269, "Gunrunners," and in the exceptionally clever tradition for which Marines are known was given the call-sign "Bing."
Before retiring from the Marine Corps, Lieutenant Colonel Crosby had the reputation and credentials of an excellent pilot to include a tour at flight school where he allowed fledgling aviators to scare the dickens out of him on a regular basis. He had boots on the ground in Operation Desert Storm as a member of an Air-Naval Gunfire Liaison Company (ANGLICO) and was recognized with a Bronze Star medal for his performance during that conflict.
Crosby witnessed the plane hitting the pentagon on 9-11 from the parking lot and immediately offered help, providing rides home to those stranded by the tragedy. His last assignment was as the Commanding Officer of the Marine Corps Air Facility at Quantico where he was responsible for providing Presidential helicopter support to HMX-1. Crosby was widely known as an outstanding officer and summed up his career by saying that he did not always love the Corps but he always loved his Marines. Those men and women that worked for and with him over his 24+ years in uniform would say that he was smart, hard-working, and an exceptional leader. Following retirement from his beloved "Leatherneck Gun Club," he found himself back at the Pentagon working on the Joint Chief's of Staff as a senior Government Service (GS) analyst. [Source: Lt Col Crosby's obituary]

This year's annual tournament will be held on October 11, 2021. You can find out more information at: blueskyinnovators.com/community. To find out more about Blue Sky Innovators please visit www.blueskyinnovators.com.