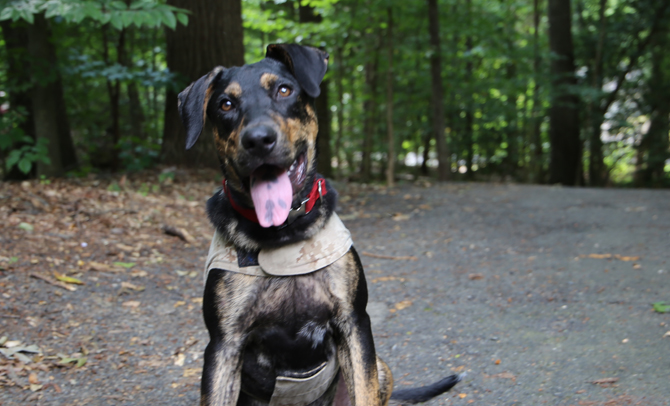 Career Change
Ralphie
Semper K9 is honored to announce the acceptance of Ralphie, a 4-month old Plott Hound mix, into our Service Dogs for Veterans program. Ralphie comes to us from our rescue partner, Operation Paws for Homes, and is named in memory of Lt. Col. Ralph H. Thompson, U.S. Air Force, Retired.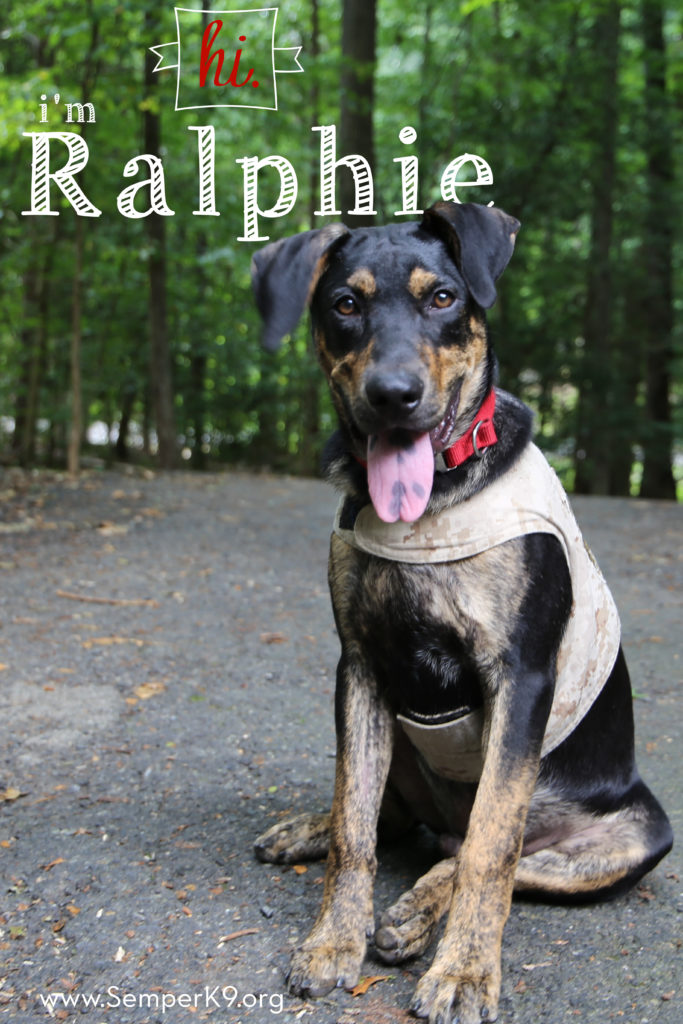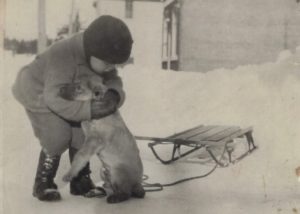 Ralph Thompson was born in Appleton, Wisconsin on March 1, 1925, the eldest of two children of Ljermond and Ruth Thompson. After graduating from Sparta High School and completing a semester at Millard Preparatory School for West Point in Washington, D.C., Ralph enlisted in the Army Air Corps at age 18. His application to flight school was accepted and within six months, he had graduated from the Oklahoma State University Flight Program as a Flight Engineer.
As a nineteen-year-old, newly commissioned 2LT, Ralph was a bombardier aboard a 10 man B-24 Liberator with the 718th Bomb Squadron in Italy. Escorted by the Tuskegee Red Tails, the Liberator's primary mission was to bomb the Ploesti oil fields in Nazi-occupied Romania.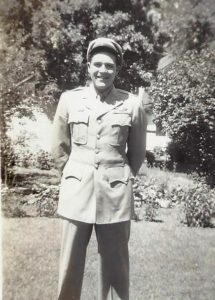 While returning from their 35th mission, an engine was hit by enemy fire, forcing a crash landing in Italy. Ralph was sitting in the nose of the plane and received shrapnel wounds to his face. Rocky Ruggiero, the ball turret gunner, received severe head and eye injuries. Ralph cradled the gunner's head in his lap and administered morphine for five days until the crew was rescued. At the time, Ralph was the youngest second lieutenant in the Army Air Corps serving in the European theater. It would be another 35 years before he would learn that Rocky had survived his terrible injuries. Ralph flew another seven missions before arriving in Boston Harbor on the first crew ship back from Europe on VE day, May 8, 1945. 
Following World War II, Ralph married his sweetheart, Marylyn Bright, on January 6, 1946. He began college at the University of Wisconsin while Marylyn worked, but after one year, money was tight so Ralph began working as a salesman for Campbell Soup Co. full time.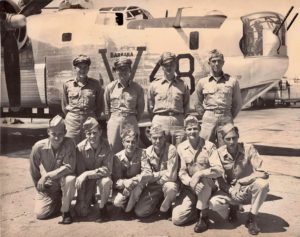 In July of 1950, Ralph was stunned to receive a registered letter from President Truman, recalling him to active duty military service as a navigator during the Korean War. For the next three and a half years, Ralph, Marylyn, and their baby, Sara, moved six times while Ralph trained as both a navigator on the B-45A Tornado, a multi-engine jet bomber, and as a weapons specialist.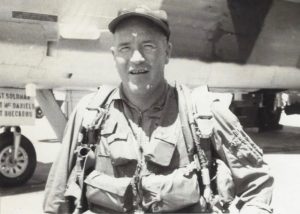 In December 1954, Ralph received new orders to a top-secret site at Deep Creek, WA. For the next eleven months, 1LT Thompson would be one of ten men assembling the west coast Hydrogen Bomb. Marylyn and the other wives whose husbands were working on the assembly were instructed to tell neighbors their husbands "just worked".
Following Deep Creek, Ralph resumed flying full time as a navigator in the B-45 at Mather AFB, CA before moving to Alconbury, England in 1957, with the 86th Bombardment Squadron. Their mission in Europe was to provide a visible "show of strength" towards the Soviet Union, during the Cold War. Ralph was either flying or on alert 24 hours a day. When the entire squadron moved to Sculthorpe, England, Ralph began flying the B-66 Destroyer, a light bomber developed for reconnaissance. The mission remained the same. During that time, Ralph also finished his Bachelor's Degree from the University of Maryland.
In 1960, new orders sent the Thompson family to Eglin AFB, FL. Ralph began working on the Douglas GAM – 87 Skybolt, a long-range, air-launched ballistic missile.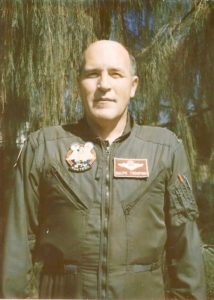 In 1962, then Captain Ralph Thompson navigated a modified B–47 Stratojet on a preflight tracking mission for Astronaut Gordon Cooper's Mercury-Atlas 9 space flight. The long-range, 6-engine turbojet, designed to fly at high altitude and subsonic speed, was altered for the Mercury space capsule's radarscopes. The B-47 crew orbited the flight path, duplicating the actual radar signals sent out by astronauts Glenn, Carpenter, and Schirra.
From mid-1964 to 1967, Ralph was responsible for all the weapons for readiness missions at Hahn AFB, Germany. He was the Base Missions, Maintenance Control Officer and missed flying full time.
In 1967, Major Ralph Thompson was assigned to the 363rd Tactical Fighter Wing at Shaw AFB, SC, and became an EB-66 Instructor Navigator, then a Squadron Navigator before leaving for his first tour to Southeast Asia during the Vietnam War.
The EB-66 was an unarmed electronic warfare aircraft used to detect and jam enemy air defense radars. Ralph and his squadron at the 39th TEWTS, Takhli, Thailand flew with the B-52 Bombers deep into North Vietnam, jamming enemy missile radar frequencies. Lt. Col. Ralph Thompson would return to Southeast Asia three more times before retiring in 1973.
After 30 years of distinguished active duty service, earning a Distinguished Flying Cross with 2 Oak Leaf Clusters, Meritorious Service Medal, Air Medal, Purple Heart, Air Force Commendation Medal, WWII Victory Medal, National Defense Service Medal, and Armed Forces Reserve Medal, Ralph and Marylyn Thompson left the military and retired to Clemson, SC.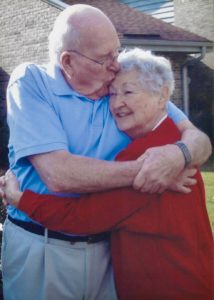 The Thompson family became very active in the community, University, and Clemson Tiger Athletics. Ralph proudly followed his two daughters to their alma mater, earning a Master of Science degree in Industrial Education in 1975 from Clemson University. 
Very few people in Clemson knew that Ralph was a decorated World War II and Vietnam veteran, but the neighborhood kids all knew that Ralph was always ready for a game of pickle or croquet. 
On November 2, 2007, Ralph Thompson passed away at the age of 82. His love for his Clemson Tigers lives on in his children, grandchildren, and great-grandchildren. He will always be remembered as "Ralphie, you Old Softy."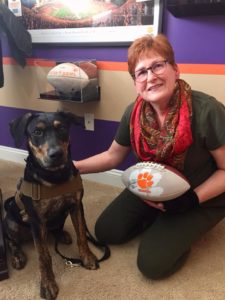 [instagram-feed includewords="ralphie"]