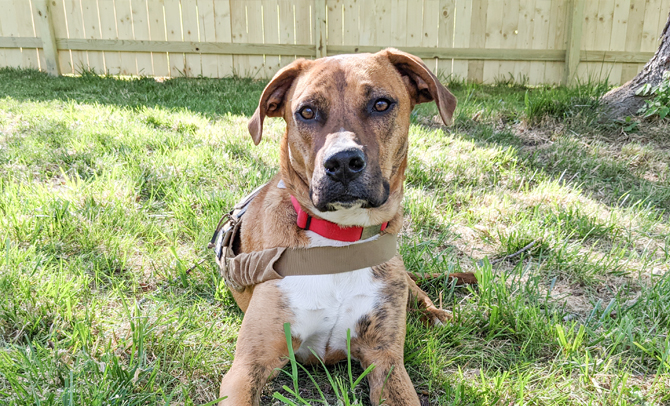 Dogs
Phoenix
Semper K9 is honored to announce the acceptance of Phoenix into our service dogs for veterans program. Phoenix is a one-year-old lab mix who came to us from Operation Paws for Homes. Phoenix is named in memory of United States Army Chief Warrant Officer 2, Sean A. Moore.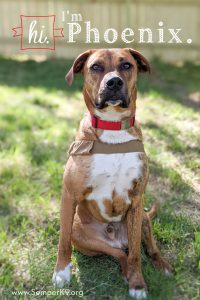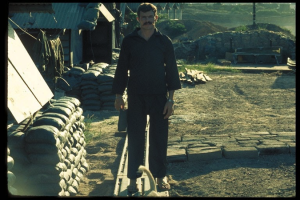 Sean was born March 17, 1947 to Robert and Beatrice Moore, in Hartford, CT. He attended St. Michael's College in Winooski, VT, where he played football and hockey, and earned his bachelor's degree in political science in 1969. After college, Sean enlisted in the Army and attended flight school, after which he served as a Chief Warrant Officer 2, UH-1 Huey helicopter pilot with the 101st Airborne Division in Vietnam in 1971.
As part of C Company of the 158th Battalion, CW2 Moore participated in the three-week helicopter operation of Lam Son 719 as part of the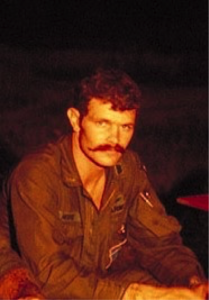 Phoenix unit, where his call sign was "Phoenix 28". Moore and the rest of his unit provided aerial support to the armed forces of the Republic of Vietnam conducting operations in the southeastern portion of Laos, where U.S. ground forces were prohibited from entering. The objective was to disrupt future offensive capabilities of the People's Army of Vietnam, whose logistical system within Laos was known as the Ho Chi Minh Trail. The Phoenix unit was awarded the Presidential Unit Citation for its performance during the operation and CW2 Moore accumulated 1,024 hours of combat pilot time while serving in Vietnam.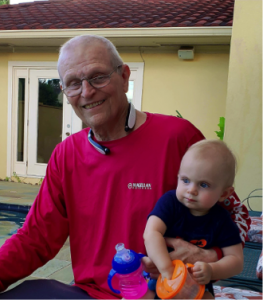 When he returned from Vietnam, CW2 Moore was a flight instructor at Ft. Rucker, AL, and then flew medical evacuation missions at Ft. Sam Houston in San Antonio. It was at Ft. Sam Houston that Moore met his wife, Judith King Moore. In 1974 CW2 Moore completed his military service and moved to Houston where he earned his J.D. degree at the Texas College of Law in 1977. Sean and Judith would have three children and four grandchildren during their forty-three year marriage. Over his professional career, Sean opened a private law practice, was the Chief Counsel at XOIL Energy, served as an investment property broker at CBRE, served as the President of IG Energy Co., and President of Caledonia Water Co. and Core Plastics, LLC. He also notably founded and owned Shower Solutions, the company that invented, patented, and manufactured the curved shower rod.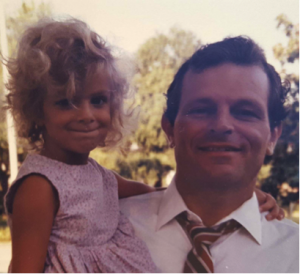 It was during Sean's time at Camp Evans in Vietnam, that he was exposed to Agent Orange which would ultimately lead to his death on December 4, 2018, at the age of seventy-one at Houston's VA hospital. Throughout his life, Sean remained dedicated to his unit and attended several of the Phoenix reunions, and kept in contact with his fellow pilots and crews. Sean was awarded the Bronze Star and Air Medal with twenty-seven oak leaf clusters. He also received the Vietnam Service Medal and Aviator Badge.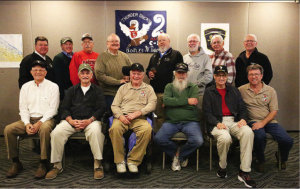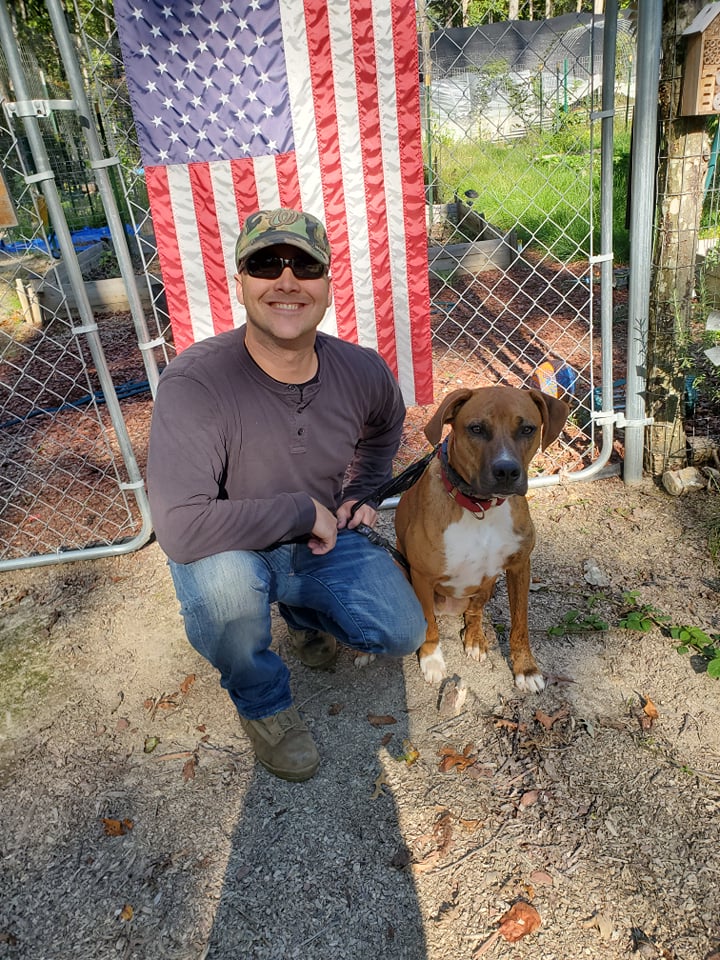 Pheonix is now living with his handler in Virginia.