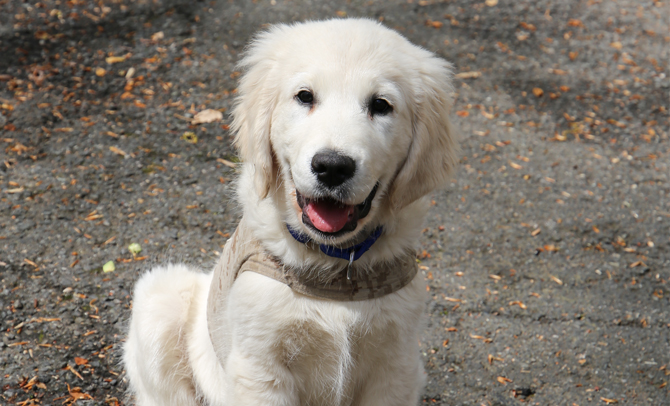 Blog
Dougie
Semper K9 is honored to announce the acceptance of Dougie into our Service Dog for Veterans program. Dougie is a 16-week old cream retriever who was donated by K-9 Caring Angels. Dougie is named in memory of Private First Class Douglas R. Colbert, US Army.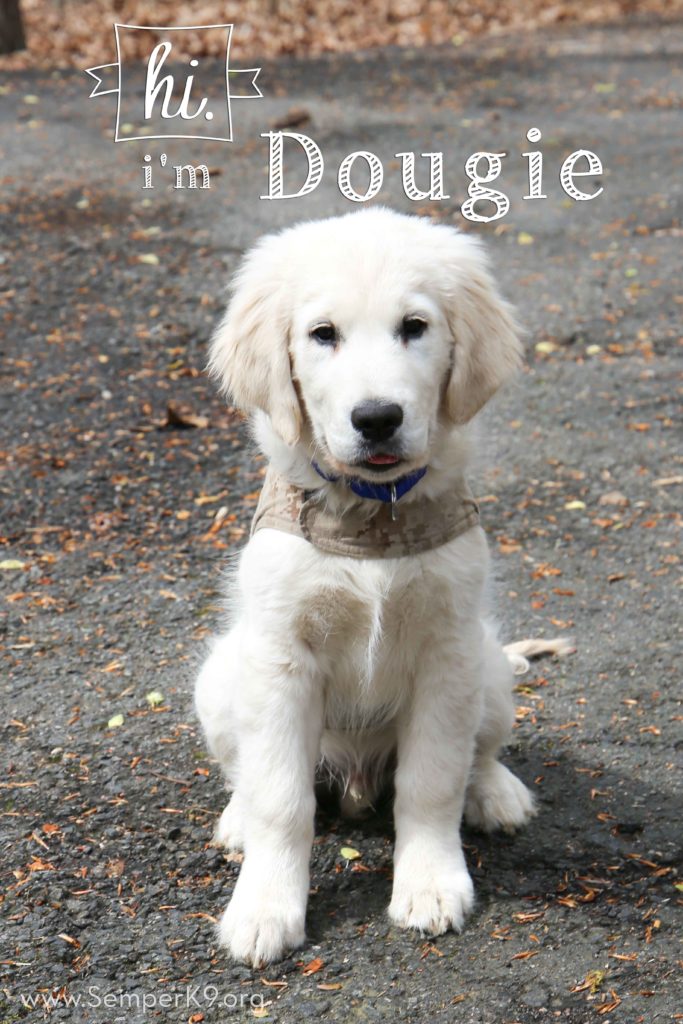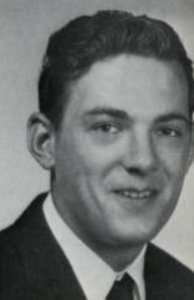 Douglas, nicknamed Dougie by his family, was born July 5, 1945, to Donald and Margorie Colbert. Dougie grew up in Norwood, NY and graduated from Norwwod-Norfolk Central School in 1964. In May of 1966, he enlisted in the Army and attended basic training at Fort Dix, NJ and then jungle warfare training at Fort Polk, LA.
His brother Larry said, "Douglas Colbert was the type of person that people just liked. Right before heading to Vietnam, he came home for a few days. He knew his chances of coming back alive were very small because he was being assigned to a machine gun crew. The machine gun crew was usually the first thing the enemy would try to knock out and the statistics were grim. He was good and did his job well. He was good at anything they had him do in the Army. Douglas did not want to go to Vietnam, but he knew it was his duty and he went with courage."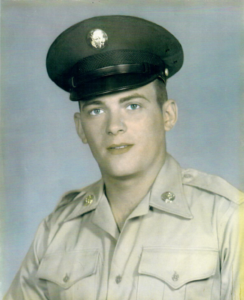 In October of 1966, PFC Colbert was sent to Vietnam and initially stationed near Saigon, before being transferred to Pleiku, in the central Vietnamese highlands as a member of A Company, Second Brigade, 4th Infantry. When he had a quiet moment, he would write beautiful, positive letters home to his family about his interactions with the Vietnamese people. No matter what was going on, he always had a positive attitude.
On February 16, 1967, during the fourth day of Operation Sam Houston, PFC Colbert's unit, was conducting a search and destroy mission west of Pleiku in the Plei Trap Valley. He was with the point squad when they observed several North Vietnamese Army soldiers and gave chase, leading them into an ambush which they were unable to disengage until nightfall. The enemy force led them directly into the numerically superior NVA force. The squad received intense enemy automatic weapons fire and was subsequently cut off from the remainder of the company.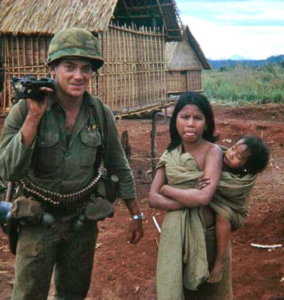 There was only one machine gun crew with three members total on the American side and two had already been killed. Colbert tried to cover the retreat as best he could. He would pick up the rifles of his fallen comrades and use them to fire back at the enemy as he was trying to get out from behind his outfit. As he was doing this, a Vietnamese soldier threw a grenade at him and since he was the last one retreating, he took the grenade full blast, allowing many others to make it out alive. Douglas Colbert received several awards for his service to include the Purple Heart, Conspicuous Service award from NY state, Bronze Star Medal for valor during combat, and an award from the South Vietnamese Government for bravery.
We are confident Dougie will serve his future veteran with the same courage PFC Douglas Colbert Displayed serving our country.