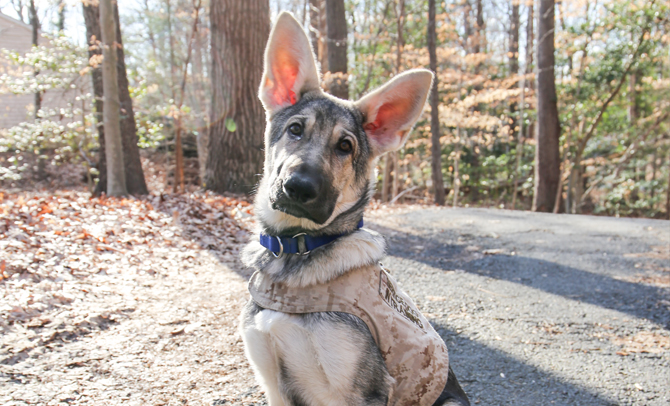 Dogs
Ash
Semper K9 is proud to announce the acceptance of Ash into its Service Dogs for Veterans program. Ash is a 16 week old German Shepherd generously donated by Steadfast Old World Shepherds. Semper K9's Ash is named in memory of Sgt Joshua Ashley, USMC.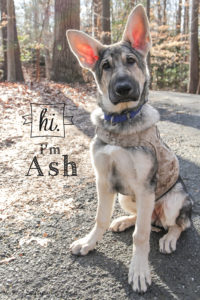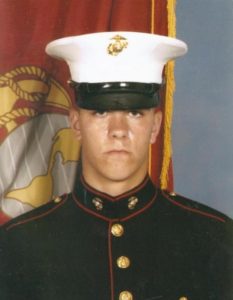 Sgt Joshua Ryan Ashley was born May 27, 1989, in Upland California, to Jon and Tammie Ashley. Josh graduated from Etiwanda High School in Rancho Cucamonga, where he excelled in numerous sports and was active in his church. His senior year, he listened to a speech given by a Marine recruiter and made up his mind to enlist.
Sgt Ashley enlisted in the Marine Corps on July 8, 2008, and completed boot camp that October. He then went to Military Police training in Fort Leonardwood, MO, before being stationed in Okinawa, Japan. It was in Japan that Sgt Ashley began working with Military Working Dogs. In 2011, he was selected to go to Camp Lejeune, North Carolina where he became an official K9 Handler and was assigned a four-year-old German Shepherd, named Sirius. Josh and Sirius bonded from day one and they pushed each other to complete all training at the top of their class and began preparing for a deployment.
After about a year together, Sgt. Ashley and Sirius arrived in Afghanistan with the II MEF, 2nd Law Enforcement Battalion on his 23rd birthday, May 27th, 2012, and were assigned to Special Forces MARSOC. He and Sirius were leading a patrol in Helmand Province when Sgt. Ashley triggered a pressure plate. Sadly, Sgt. Ashley was killed in action on July 19, 2012, when the IED blast took his life.
Sgt. Ashley received many awards and medals in his short, but distinguished career, including a Bronze Star with Valor and Purple Heart, as well as being selected as Marine of the Quarter and Marine of the Year. Sgt. Ashley was also awarded the Jim Kallstrom Award for Bravery. Camp Lejeune's 2nd Law Enforcement Battalion's Military Working Dog Kennel is now named
in honor of SGT Joshua Ashley.  Josh loved his many friends and family and was very close with his two brothers, Jordan and Jon. Known as a "Gentle Giant," Josh was dedicated to his country, the Marine Corps, and his K9 partner, Sirius. Military Working Dog Sirius now lives in his retirement with Josh's family and was adopted by his mom in 2016.
We welcome Ash into our program and know that she will follow in Sgt. Ashley's footsteps and be a "Gentle Giant" dedicated to her future partner.