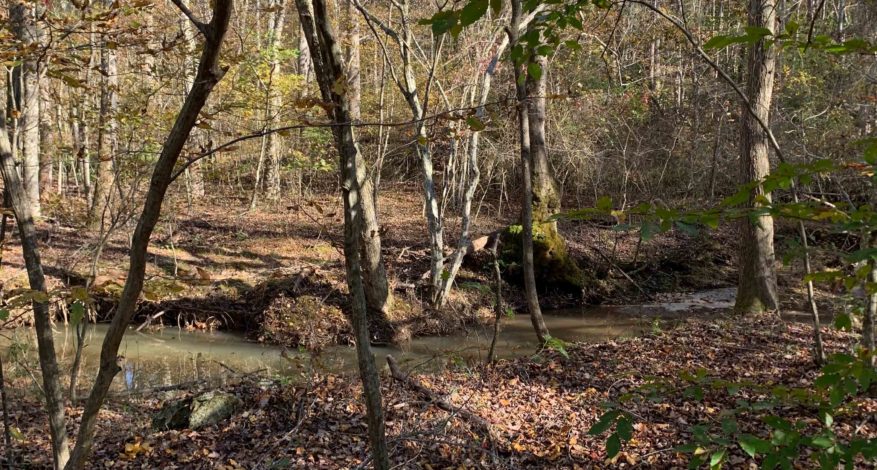 Blog
Semper K9 Renames Stream in Catlett to "Courage Creek"
Catlett, VA-November 11, 2019- Nationally recognized veteran service organization, Semper K9 Assistance Dogs, announced today that their application with the US Board of Geographical Names (USGS) for a stream name change had been approved. Semper K9 purchased 33 acres in Fauquier County in 2017 and went to work to get a stream that ran through their property changed.
"One of the things we discovered while in negotiations on purchasing the land was the creek name. We were shocked to learn that it was named Negro Run and previously, as recent as 1976 was the pejorative form," said Semper K9 co-founder & Director of Operations Amanda Baity. "I could not believe no one had requested to have it renamed. We wanted to get it changed immediately."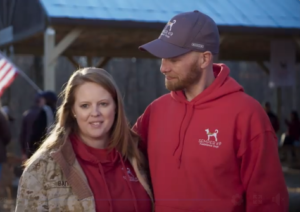 Immediately took almost two years. The first proposed name of Norman's Run, named after Semper K9's first service dog trainee, was rejected. "The USGS denied our application stating that we could not name a geographic body after an animal. At Semper K9, we name our dogs after service members, and since Norman's namesake has not been deceased for more than five years, Norman was no longer an option," said Baity.
Baity researched the local historical society and county courthouse and could not find a proper name as the USGS had suggested a name closer to the original name. The organization then proposed a vote on social media, and the Baity family suggestion of Courage Creek was a clear winner. "We thought Courage Creek would be appropriate as a tie in back to the original name, recognizing that if enslaved people had inhabited the area or were in the area, their courage to make it through such harsh conditions should be recognized," said Baity.
The property also borders Marine Corps Base Quantico. Baity's husband and Semper K9's Executive Director Christopher Baity is a US Marine Corps Veterans, and Baity herself was a Marine Corps JROTC cadet in high school where the couple met. Courage is one of the Marine Corps 14 characteristic traits that is promoted to be a great Marine and leader so a dual meaning for the creek name was pointed out in the application.
The Virginia Board of Geographic Names (VABGN) is also part of the process of having a geographic name changed in Virginia. Upon their research, they agreed that the stream name should be changed; however, they did not agree with Courage Creek as the new name. "Their position being that there were several families that were early settlers of the area, and they felt it was more appropriate to name the stream after them," said Baity. No mention of those early settlers' names was given to Baity.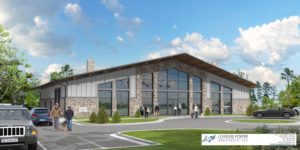 According to the BGN's board minutes from their August 7, 2019 meeting, the VABGN stated that although the origin of the name is unknown, they believe that "it is very possible that it was named by French-speaking Huguenot settlers, and it should be noted that there were planters, members of the middle class, Free African-Americans and Slaves living in the Negro Run vicinity in the 18th and 19th centuries. [We] think a name more meaningful to the locality and to Fauquier County's history is needed."
As part of its research, the VABGN asked the Fauquier County Board of Supervisors for its opinion but received no response, which is presumed by the VABGN to indicate no objection. The VABGN also contacted the Fauquier County Historical Society, the Fauquier County Heritage and Preservation Foundation, and the Afro-American Historical Association of Fauquier County for comments on the proposal. The county historical society responded that although they understood that the name is offensive to many people, they do not support the proposed change, citing the name's use for almost 300 years and the loss of proper context and knowledge of this historical name if the name were to be changed. They further suggested "other avenues of educating the public be pursued rather than just changing the name." There was no response from the Afro-American Historical Association nor the Fauquier County Heritage and Preservation Foundation.
After a split vote in August, the decision was deferred to the September meeting where it passed 15 board members in favor, one opposed and one abstained. According to the September board meeting minutes, board members questioned why neither the VABGN nor the Fauquier County Historical Society had submitted a counterproposal for a "more historically appropriate" name.
"Semper K9 did not care what the creek name was changed to, we just wanted the derogatory name removed," said Baity. "We would have welcomed any name that would not be considered offensive; however, we are thrilled our choice was selected." In the coming weeks, cadets from Liberty High School Army JROTC program will assist with debris removal for the creek to prepare for a name change ceremony.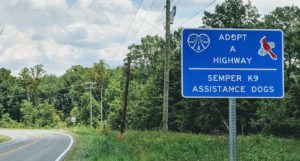 Semper K9 purchased the 33 acres in 2017 to build its national headquarters. They are in the final stages of approval on their site plan by Fauquier County Community Development and hope to break ground in early spring/late winter officially. Former Dirty Job's television show host and TV personality Mike Rowe featured the Baity Family and Semper K9 on his new show Returning the Favor last year and built a pavilion on the property site. You can find the episode on Semper K9's website as well as on Facebook at Returning the Favor's page.
To learn more about Semper K9, visit www.SemperK9.org.
About Semper K9 Assistance Dogs: Semper K9 Assistance Dogs is a combat veteran founded and operated 501(c)(3) nonprofit that provides assistance dogs for wounded, critically ill and injured members of the U.S. Armed Forces and their families. Christopher Baity, Semper K9's Executive Director, is an OEF/OIF combat veteran Marine Corps military working dog handler, trainer and kennel master with three combat deployments, one civilian deployment to Afghanistan and two additional overseas deployments with military working dogs. To learn more about Semper K9 at www.SemperK9.org and follow them on social media: @SemperK9.