American Heroes Channel and the Huffington Post Announce Winner of the Second Annual "RED BANDANNA HERO AWARD" Semper K9 Founder Christopher Baity
– In the Spirit of Welles Remy Crowther, The Ultimate Everyday Hero By Whom This Award is Inspired, Baity to Be Honored for His Commitment to Serving the Veteran Community at the Nationally Televised Red Bandanna Football Game at Boston College on Friday, October 7th –
– Crowther's Story is Featured in the Recent Book 'The Red Bandanna' by ESPN National Correspondent Tom Rinaldi –
(Silver Spring, Md.) – American Heroes Channel (AHC) and The Huffington Post have partnered with the Welles Remy Crowther Charitable Trust, and Boston College (BC) to present the second annual RED BANDANNA HERO AWARD. Honoring the ultimate everyday hero, the RED BANDANNA HERO AWARD was inspired by Welles Remy Crowther, also known as 'The Man in the Red Bandanna,' who saved as many as 12 people following the tragic attacks on the World Trade Center. To commemorate Welles' intrepid actions and the 15th anniversary of September 11th, AHC and The Huffington Post are proud to present this year's award to OEF/OIF combat veteran Marine Corps Dog Trainer and Kennel Master Christopher Baity, founder and executive director of Semper K9 Assistance Dogs. Baity will be honored at the annual, nationally-televised Red Bandanna Game featuring Boston College (BC) against Clemson University in Boston on Friday, October 7th. The Red Bandanna Game was created in memory of Welles, a proud BC alum who played on the school's lacrosse team, sporting a red bandanna under his helmet each practice and game.
"It is a great honor to present the RED BANDANNA HERO AWARD to Chris for his remarkable work with Semper K9 and our Armed Forces," said Kevin Bennett, general manager, American Heroes Channel. "Chris is a true champion for the veteran community, selflessly giving his time, energy, and military dog training skills to helping service members and their families thrive in the civilian world."
Based in Virginia, the mission of Semper K9 is to enhance the quality of life for wounded, critically-ill, and injured members of the U.S. Armed Forces and their families by providing them with specially trained assistance dogs. Baity personally trains donated and rescued dogs from local shelters, providing service dogs for psychiatric alert and mobility challenges to wounded veterans—completely free of charge.
As the 2016 RED BANDANNA HERO AWARD recipient, Baity will receive a $10,000 donation to the charity of his choosing, and a trip for two to attend the Red Bandanna Game. In addition, AHC created a custom "Hero Moment" vignette about Baity and his work with Semper K9, which will air on the network and online at AHCTV.com beginningSunday, September 11th. 
The winner of the inaugural RED BANDANNA HERO AWARD was Minneapolis firefighter, Jake LaFerriere. LaFerriere founded Firefighters for Healing after meeting several children in the burn unit while he was recovering from injuries received battling a house fire. The mission of Firefighters for Healing is to support burn survivors and their families in ways insurance companies and caretakers are unable to. For more information about Firefighters for Healing, visit https://firefightersforhealing.org.
The incredible story of Welles Crowther is captured in ESPN national correspondent Tom Rinaldi's new book, The Red Bandanna, which is available for purchase now wherever books are sold.
Semper K9 Assistance Dogs is a 501(c)(3) nonprofit that provides assistance dogs for wounded, critically-ill and injured members of the U.S. Armed Forces and their families. Christopher Baity, Semper K9's Executive Director, is an OEF/OIF combat veteran Marine Corps dog trainer and kennel master with three combat deployments, one civilian deployment and two additional overseas deployments with military working dogs. You can find out more information about Semper K9 atwww.SemperK9.org.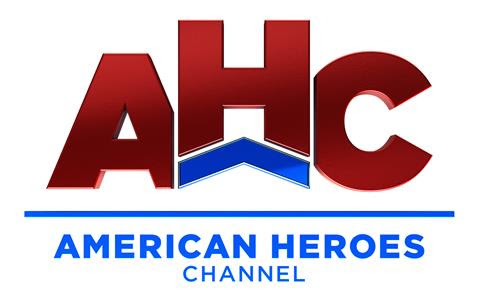 About American Heroes Channel
American Heroes Channel (AHC) is television's home for high-quality history content. Embracing the totality of history through the incredible, brave and infamous characters that have fought for what they believe in and driven change, AHC provides a rare glimpse into major events that shaped our world, and the great defenders of our freedom. After all, heroes make history. Currently in nearly 60 million U.S. homes, AHC is part of Discovery Communications (Nasdaq: DISCA, DISCB, DISCK), the world's #1 pay-tv programmer reaching 3 billion cumulative subscribers in more than 220 countries and territories. For more information, please visit AHCtv.com,facebook.com/AHCtelevision, or Twitter.com/AHC_TV.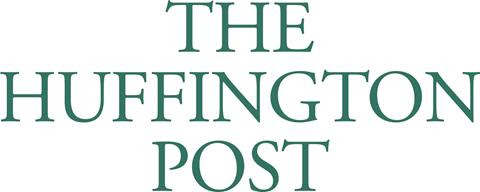 About The Huffington Post
The Huffington Post is a Pulitzer Prize-winning source of breaking news, video, features, and entertainment, as well as a highly engaged global community for opinion and conversation. The platform has 100,000 bloggers, from politicians, students and celebrities to academics, parents and policy experts, who contribute in real-time on the subjects about which they are most passionate. The Huffington Post is committed to covering our core editorial pillars — news and politics, wellness, and solutions to the world's biggest problems — and using every available tool and platform, including virtual reality and immersive storytelling, to inform, inspire, entertain and empower. The Huffington Post has editions in the UK, Canada, France, Spain, Italy, Japan, Maghreb, Germany, Brazil, South Korea, Greece, India, Australia, the Arab world, and Mexico and is part of AOL Inc.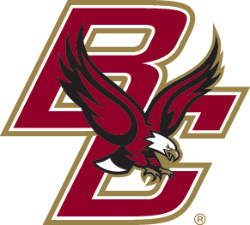 About Boston College
Boston College is a Jesuit Catholic institution located in Chestnut Hill, Mass., with a coeducational enrollment of nearly 14,700 undergraduate and graduate students from all 50 states and more than 80 countries. More than 750 male and female student-athletes compete in 31 varsity sports at the NCAA Division I level, the most sports offerings of any institution in the Atlantic Coast Conference.
For more information about the Welles Remy Crowther Charitable Trust, please visit http://www.crowthertrust.org/.
Please visit the AHC Press Website at http://press.discovery.com/us/ahc/for additional press materials and photography.
For more information about 'The Red Bandanna' by Tom Rinaldi, please visit http://thepenguinpress.com/book/theredbandanna/.