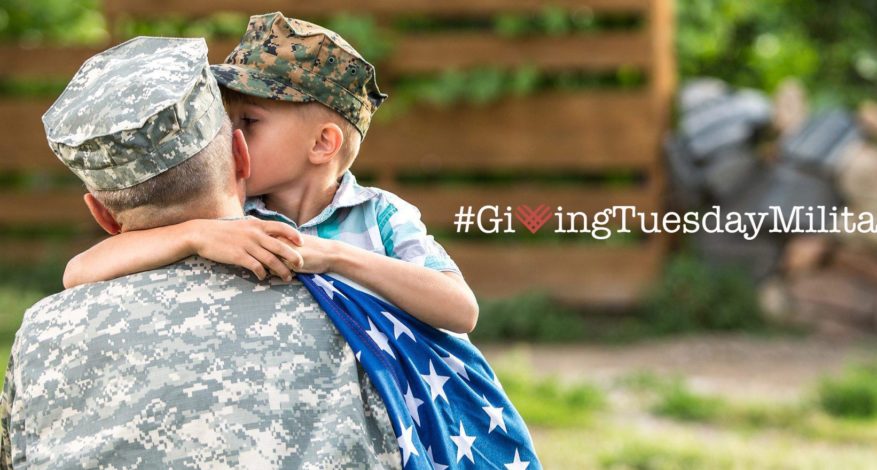 Blog
Local Efforts on Inaugural GivingTuesday Military Movement Aims to Inspire 1 Million Acts of Kindness Worldwide on December 3
Prince William & Fauquier County Efforts Being Organized by Chapter Ambassador Amanda Baity of Semper K9
Quantico, VA- One act of kindness can change the world. It is with this in mind that three military spouses from different branches of service made the decision to go global and inspire 1 million acts of kindness by establishing the inaugural GivingTuesday Military edition.
GivingTuesday, which is the Tuesday directly following Thanksgiving, was established in 2012 with one goal in mind, to make generosity go viral. This global day of giving is designed to inspire charitable giving to organizations that are changemakers in their communities, but also stimulate collaboration and volunteerism in communities.
View this post on Instagram
Beyond monetary donations, it was this sense of community and generosity in mind that led 2019 Armed Forces Insurance Military Spouse of the Year Branch winners Jessica Manfre (Coast Guard), Maria Reed (Army) and Samantha Gomolka (National Guard) to come together for this global effort on Tuesday, December 3, 2019.
Quantico Chapter Ambassador, Amanda Baity, will be facilitating kindness efforts in Prince William and Fauquier counties to encourage and assist those looking to join the movement with ideas of how to give back and get involved. Baity has her own initiative for acts of kindness that she and her family do throughout the year. BARK, or Baity Acts of Random Kindness, is a play on their last name but also connects with their nonprofit, the award-winning veteran service organization, Semper K9. "We have been doing our BARK campaign for about 8 years now, so when the GivingTuesday Military initiative began this year, it was a natural fit," said Baity.
"GivingTuesday Military is the perfect example of people working together to make a difference in the lives of others and transform their communities. It's inspiring to see military service members, veterans, and their families who already have committed so much to something bigger than themselves, lead the way to encourage one million acts of kindness," says Asha Curran, Chief Executive Officer of GivingTuesday.
The challenge to military service members, families (including gold star), and veterans is to complete
1 million acts of kindness and share a photo, video or post of their act through social media channels with #GivingTuesdayMilitary.
"These acts of kindness can be small, but give members of the military community an opportunity to connect with each other and the communities we live in," said Baity. "The opportunities are endless and could be as simple as paying for a meal for the person behind you at the drive-thru, which our family does on a regular basis." Other ideas are helping to return a grocery cart in the parking lot for someone with small children or physical limitations or leaving an encouraging note on someone's car.
For more details about GivingTuesday Military, visit www.givingtuesdaymilitary.com or engage on Facebook, Instagram and Twitter through @GivingTuesdayMilitary or #GivingTuesdayMilitary.
About GivingTuesday Military: GivingTuesday Military was founded in 2019 by active-duty military spouses Maria Reed, Jessica Manfre, and Samantha Gomolka who were brought together through the Armed Forces Insurance Military Spouse of the Year program. Together they hope to unite all branches of service, Veterans, family members of those who have served, and patriotic supporters on a global day of giving back to the communities they live and work in. Their focus is encouraging intentional giving of one's time and energy, in lieu of traditional gifting of monetary resources. For more information, please visit www.givingtuesdaymilitary.com.