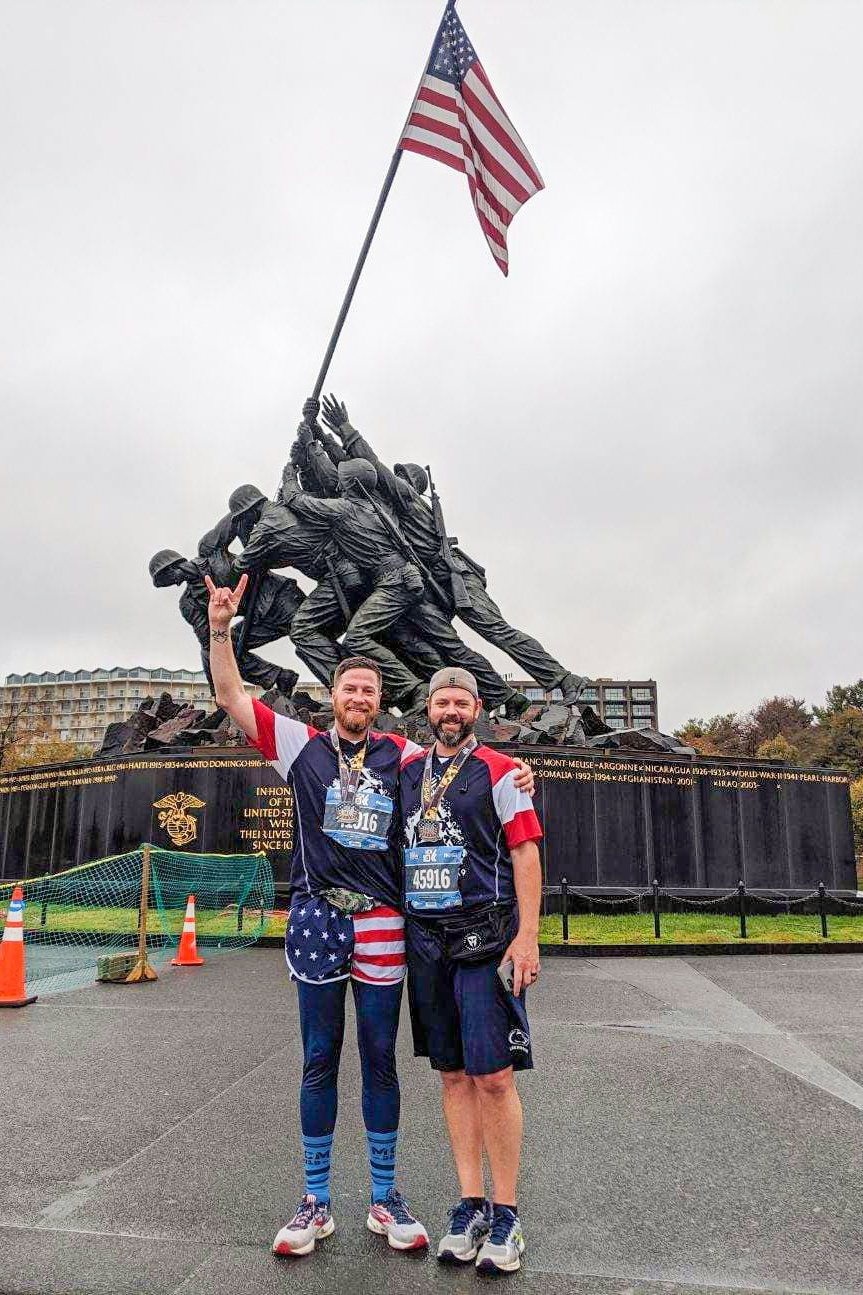 Team Semper K9 is proud to participate in the 2022 Marine Corps Marathon Charity Partner Team Program for the 10K, Marathon & 50K events!
Registration for our 2023 Marine Corps Marathon Team is pending. This includes bibs for the 10K, MCM & 50K events as well as spots for fundraisers who have already secured their bib through other means! Please sign up below.
The funds & awareness raised by members of Team Semper K9 will support rescue dogs and their training to be service dogs for disabled veterans.
Thanks to you, we can continue our mission to enhance the quality of life of our wounded service members and their families.
Benefits for Running with Team Semper K9:
Meet & Greet opportunities with service dogs training in our program.
Run side by side with Veterans and families for whom you have been fundraising.
 Team Semper K9 exclusive running shirt and gift bag! Available for pick up at the Health & Fitness Expo (full fundraising requirement must be met)
An easy-to-use personal online fundraising page.
Access to our team tent at Charity Village; AM bag check, massage therapists, healthy snacks, family meet up, team photos, and celebrating with your friends!
Team camaraderie and support on our private Facebook group!
Complimentary entry to our Hero Hike 5K in May.
The 47th Marine Corps Marathon date is October 30, 2022.
Our goal for 2022 as an MCM Charity Partner Team is to raise $100,000.
Sponsorship inquiries to Amanda Baity: amanda@semperk9.org
Team Semper K9 MCM Photos