Semper K9 5th Annual Hero Hike 5K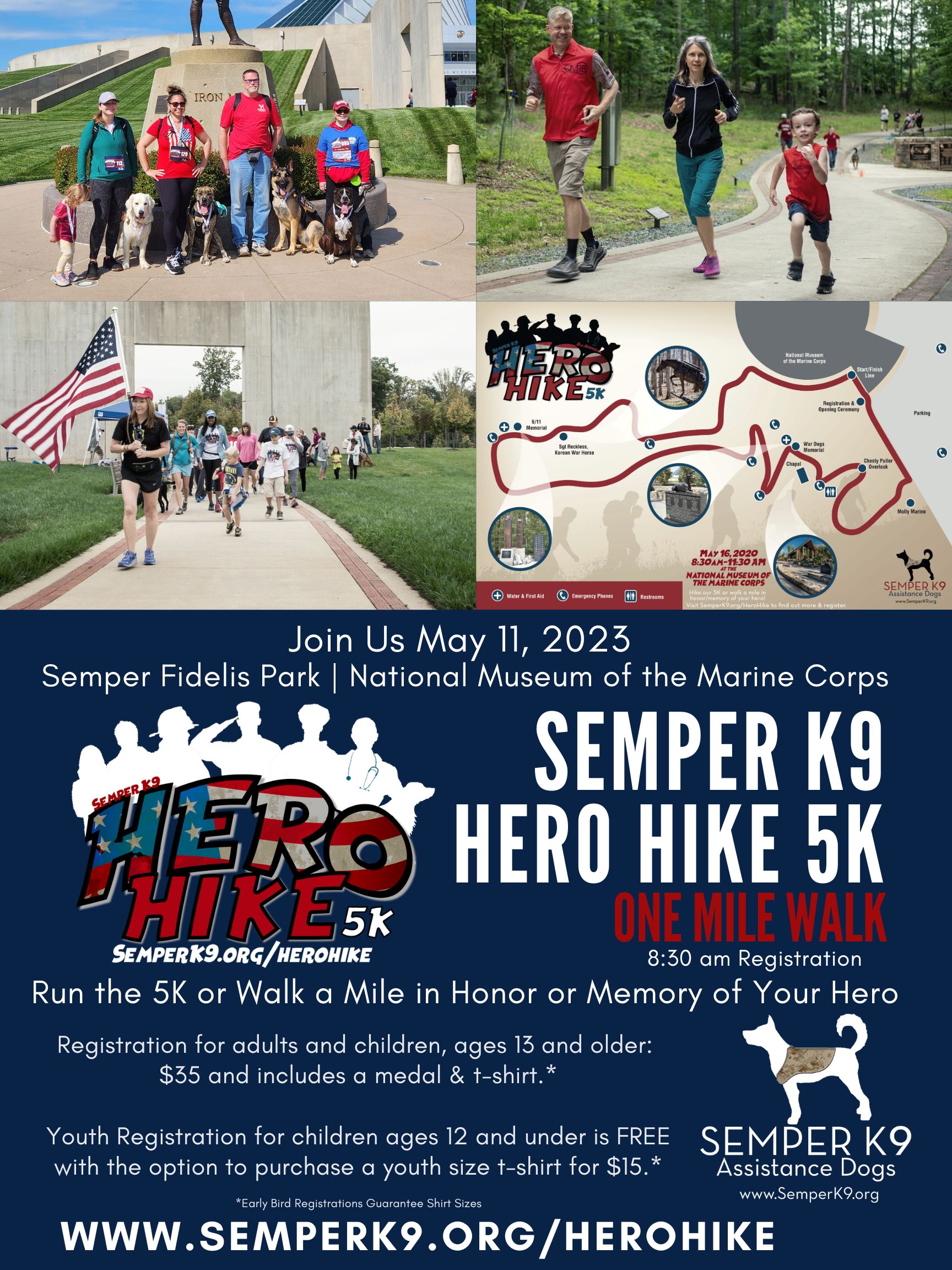 Our 5th Annual Hero Hike will take place May 11, 2024.
Registration for adults and children ages 13 and older: Early Bird Registration is $35 and includes a t-shirt.
Youth Registration for children ages 12 and under is FREE! With the option to purchase a youth-size t-shirt for $15.*
Runners/Hikers can register with the $35 Early Bird registration fee and then continue to fundraise in their Hero's name for additional prizes. Top 3 fundraisers will have a Brick of Honor placed at Camp Semper K9 for their Hero and receive a replica brick. If you cannot participate but want your Hero recognized on our Wall of Heroes, we also have an option to just add your hero's name.
Registration fee includes Hero's name listed on our Wall of Heroes, which will be constructed at Camp Semper K9, and a Hero Hike T-shirt. $15 of the registration fee is tax-deductible.
*Must register by April 26th to guarantee shirt sizes.
4th Annual Hero Hike Photos
3rd Annual Hero Hike Photos
2nd Annual Hero Hike Photos
1st Annual Hero Hike Photos