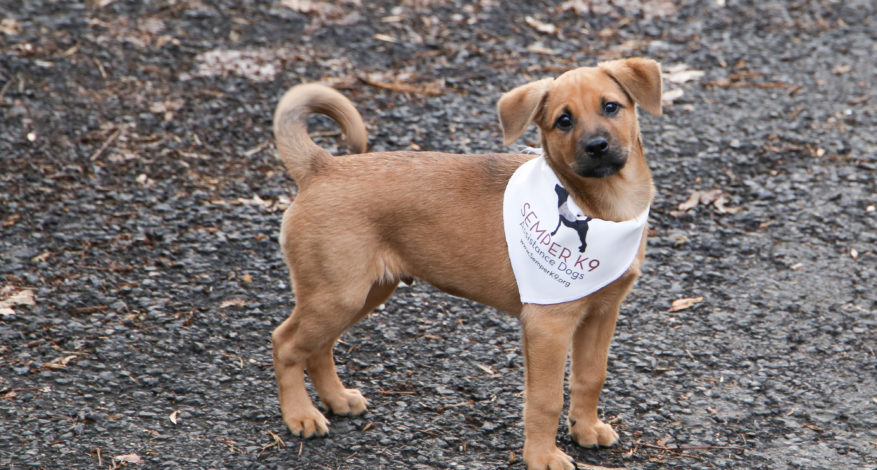 Dogs
Wolfe
Semper K9 is honored to announce the acceptance of Wolfe, a 10-week old lab-mix into our Service Dogs for Veterans program. Wolfe comes to us from our rescue partner, Operation Paws for Homes and is named in memory of Lance Corporal Colin J. Wolfe, USMC.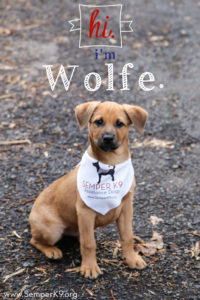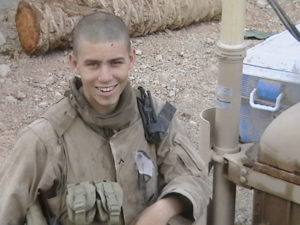 Colin Wolfe was born in Midland, Texas, Nov. 19, 1986. His early years were spent in Dallas, Texas, and in 1991, Colin moved with his family to Manassas, Va. He was a member of Congregation Ner Shalom in Prince William County, where he was Bar Mitzvahed in Aug. 2000. Colin attended Jeannie Dean Elementary School, Grace E. Metz Middle School and graduated from Osbourn High School in 2005. Colin grew up playing baseball in GMBL, as well as many other activities.
It was in elementary school that a group of Marines visited Colin's school. Manassas is very close to Marine Corps Base Quantico and Headquarters Marine Corps Henderson Hall as well as Marine Barracks, Washington D.C. He returned home that afternoon with their presentation swimming in his head. Perhaps, he told his parents, he might enlist one day. It was just childhood talk, his parents reasoned. Their son was a skilled ballet dancer, performing since childhood with a local dance company, and he had smarts. Perhaps he would go to college.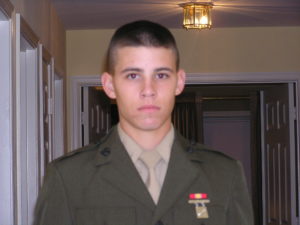 Then came September. 11, 2001. Wolfe was 14 when the twin towers fell, and like so many, he watched in horror as the Pentagon burned on news channels. He was just a boy, but the call to action that he felt struck deep. In the years that followed, he collected articles depicting the attacks and search for Osama bin Laden. He talked with friends and family about the war on terror and visited the Pentagon and Ground Zero in New York.
When he graduated from Osbourn High School in Manassas, he did the one thing he felt in his heart that was right: He enlisted in the Marines.
LCpl Colin J. Wolfe, 19, was deployed to Iraq in July. He was killed August 30, 2006, in Anbar province, when the Humvee in which he was riding struck a roadside bomb. "He knew what he was fighting for and what he was all about," Mark Wolfe said. "He believed he was serving the country, protecting the country. He had made his choice."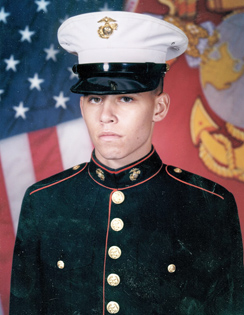 Colin was buried at Arlington on September 11, 2006, five years to the day that inspired his journey.
In 2014, his mother's ballet company produced 'Colin', a ballet that shares the story of Colin's short life — from childhood years spent playing Little League baseball, studying ballet and learning his Sabbath prayers, through teen years marked by his commitment, made on Sept. 11, 2001, to serve his country and become a Marine. The performance goes on to depict Colin heading off to boot camp at Parris Island, falling in love, shipping off to Iraq with his Camp Lejeune, N.C.-based infantry unit, the 3rd Battalion/2nd Marines and, finally, what came after the roadside-bomb attack that claimed his life. The heart-wrenching grief suffered by Colin's family, friends and young girlfriend, as well as the subsequent outpouring of community support.