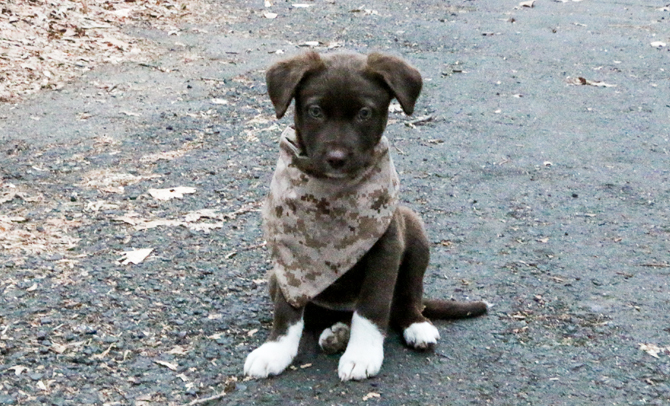 Dogs
Robin
Semper K9 is honored to welcome the acceptance of Robin in our Service Dogs for Veterans program. Robin, a community rescue, is a Chesapeake Bay Retriever-Collie mix and named in memory of Airman First Class Robin Diane Rise.
Robin was born in Dodge County Nebraska in 1962. She joined the Air Force to serve her country. She volunteered with youth groups and the Boy Scouts and Girl Scouts. "She was loved by everyone," said her cousin Jennifer Jamison. " I remember always wanting to be around her."
At the age of 20, Robin was killed in an explosion at Grand Forks Air Force Base in North Dakota on January 23, 1983. During a routine ground maintenance exercise, a B-52G Bomber exploded killing 4 other service members.
When asked if Semper K9 could name a service dog in her memory it brought tears to her father's eyes and he said, "It would be an honor to keep her name alive." Robin was laid to rest at Fremont Memorial Cemetary in Nebraska.
Follow Robin's progress on our social media sites:
You can donate supplies to Robin and our other Semper K9 pups here: http://semperk9.org/donate/supplies
​