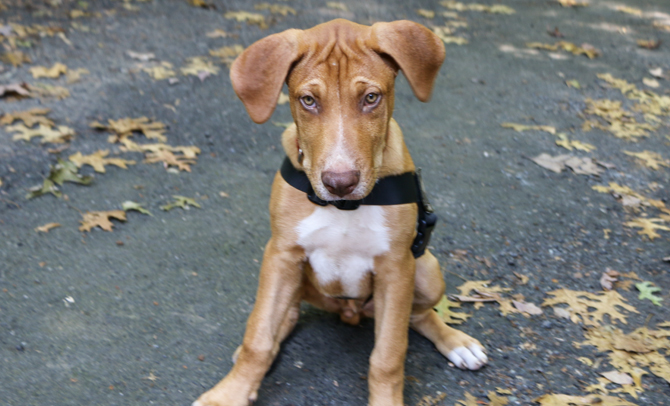 Dogs
Pete
Semper K9 is honored to announce the acceptance of Pete into our service dog program. Pete is a 13-week old lab mix rescued by our rescue partner Operation Paws for Homes.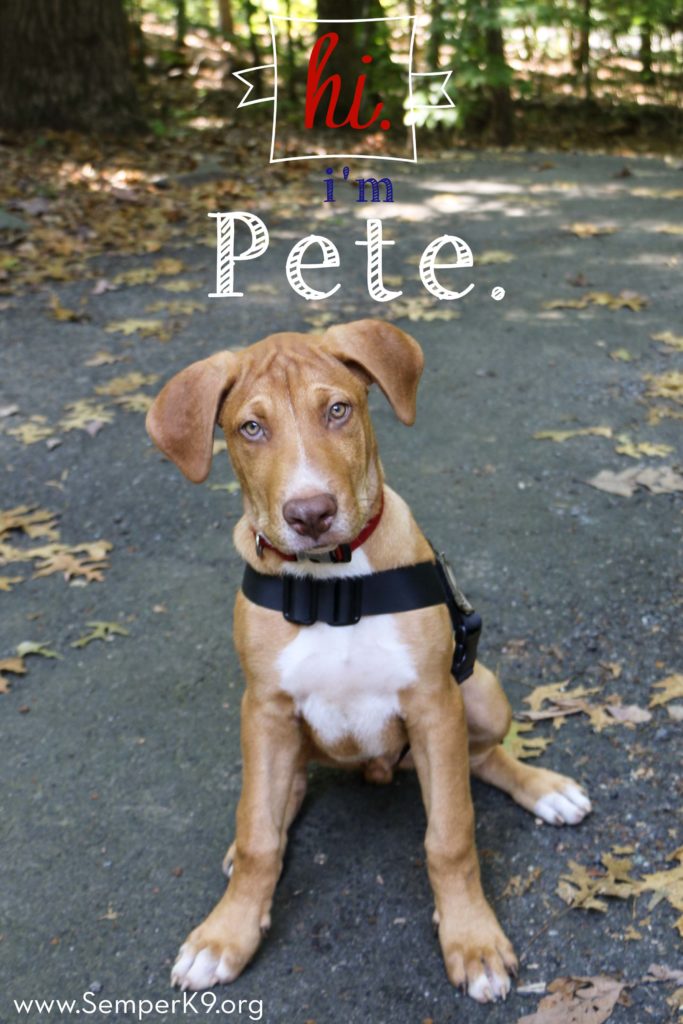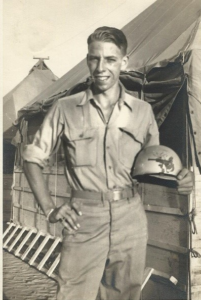 Pete is named in memory of  USAF First Leuitenant Louis "Pete" Via. Pete Via was born in Cleveland, Ohio, the only child of Louis T. Via, Sr. of New Paris, Ohio and Rhea Lee Davis of Danville, Virginia.
He continued to live in Cleveland and graduated from Shaw High School in East Cleveland, Ohio in May of 1943.  He immediately enlisted in the United States Army Air Corps and was called to duty in the Fall of 1943.   After a year's training, Pete was sent to join the 305th Bomb Group of the Eighth Air Force in England.  Flying the B-17 Flying Fortress, Pete completed fifteen combat missions bombing Germany before WWII ended in May of 1945.
At that time, he remained in England with the Army of Occupation and participated in the "Casey Jones Project" which was the Aerial Photographing of post-war Europe and parts of Africa.  He returned to the United States in May of 1946 to continue his education.  Pete remained in the Air Force Reserve until his discharge in 1952 as a First Lieutenant.
He participated in the battles of Northern France and Central Europe and earned an Air Medal, Good Conduct Medal, Army of Occupation Medal, American Theater Ribbon, EAME Ribbon with two bronze stars and the Victory Medal WWII.  His combat unit was awarded a Presidential Unit Citation.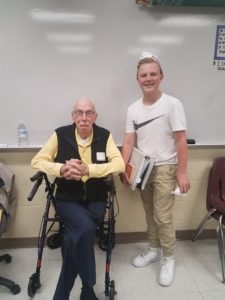 Pete and his family moved to Northern Virginia in the winter of 1967 and was employed by the Steuart Petroleum Company as Vice President of Marketing retiring in October 1983.
Believing in participation in community and civic affairs Pete attended the Fairfax County, Virginia Police Academy and became the first Auxiliary Police Officer sworn in August 1983 a continuing program existing to this day.  He served as an unpaid volunteer as a patrol officer for more than eleven years and donated over five thousand hours of his time to Fairfax County.
His hobbies included private flying, handgun collecting, and painting with acrylics on canvas.
He was predeceased by his beloved wife, Celia Darlene Via in 2014 and by his step-son Jeffrey R. Cooper in 2009 and his daughter, Megan O'Meara in 2017.  He is survived by his daughter Kaye L. Via of Lakewood, Ohio and four step-children with Celia, Darlene Davis of Kalamazoo, Mich., John Cooper (Rhonda) of Harrisonburg, Va., Laura Bray (Michael) of Woodbridge, Va., and James Cooper (Laura) of Alexandria, Va.  Also, surviving are seven grandchildren and six great-grandchildren. Internment at Arlington National Cemetery will take place at a future date.
Follow Pete's progress on our social media sites:
You can donate supplies to Pete and our other Semper K9 pups here: http://semperk9.org/donate/supplies
​ [instagram-feed hashtag="#semperk9spete"] ​
​ [instagram-feed hashtag="#semperk9spete"] ​