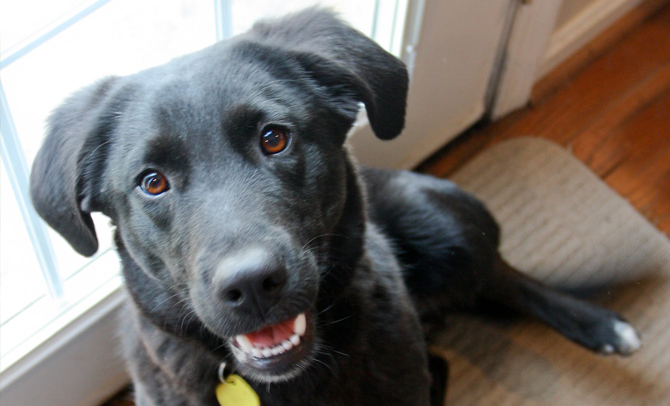 Dogs
Mikey & Harlan
Semper K9 Assistance Dogs is proud to welcome Mikey as our second service dog candidate. Mikey comes to us from the Northern Virginia based animal rescue group Operation Paws for Homes. He was rescued with his littermate from a shelter down south.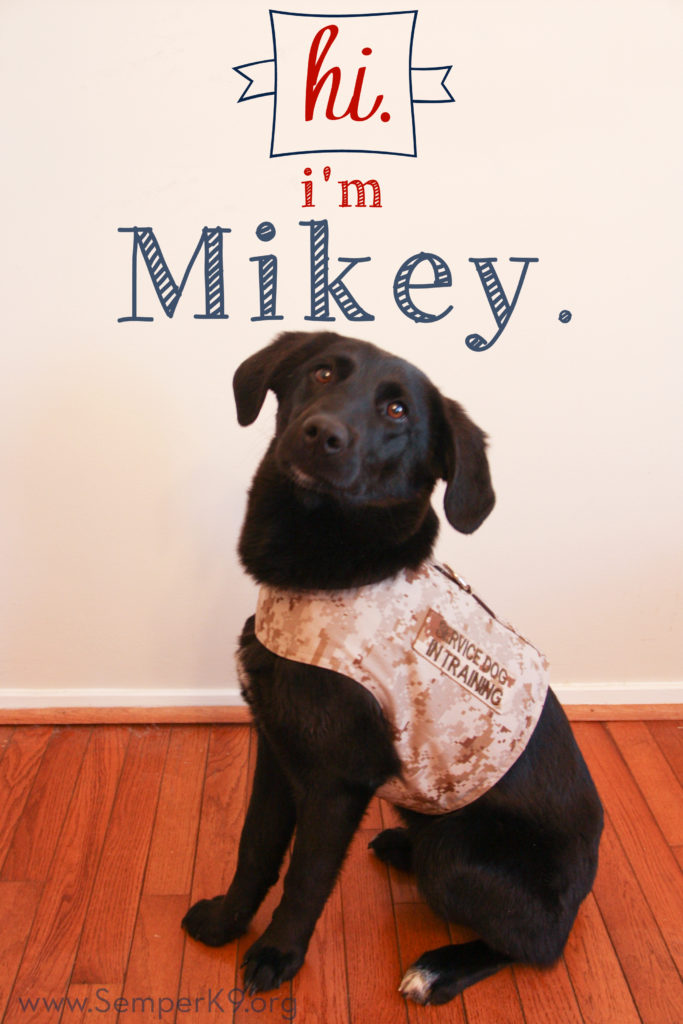 Mikey is named for Michael D. Collins, a family member of our Director of Operations. Aptly named 'Big Mike' by his family, Michael played a huge part in her life filling the role of an uncle.
Michael David Collins was born on June 3, 1951 at Shaw Air Force Base in South Carolina and passed away on April 11, 2014 at the age 62. Mike came from a proud military family. His father, Lieutenant Colonel Henry Williams Collins, was an Army Air Force Pilot, who flew the P-47 Thunderbolt during World War II. Following his father's footsteps, Mike was chosen to enroll in the U.S. Army Ranger School at Fort Benning in 1968, later graduating as a U.S. Army Ranger. Mike then deployed to Vietnam with the rank of Staff Sergeant. He served a one-year tour with B Company, First Battalion, Fifth U.S. Cavalry, and First Air Cavalry Division.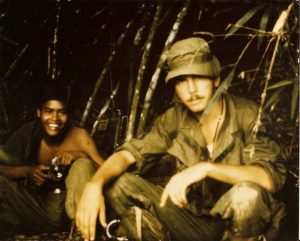 In Vietnam, Mike endured some of the heaviest combat actions for which he was awarded two Bronze Stars-one for Valor and another for Meritorious Service. Other honors Mike received include the Army Commendation Medal for Valor, the Air Medal, the Combat Infantry Badge, the Ranger Tab, the Valorous Unit Citation, and the Vietnamese Cross of Gallantry with Palm Unit Designation.
After being honorably discharged from the Army in 1971, Mike attended Grossmont College in La Mesa, California for two years, where he studied electronics under the GI Bill. Despite enduring physical and emotional challenges from the war, he persevered by working in coal mining, industrial electronics, and over-the-road trucking until his retirement in early 2000.
Mike had been active in helping physically and mentally challenged veterans, especially those who were homeless. He lost his larynx to cancer associated with Agent Orange Exposure in Vietnam and spoke with an "electro-larynx". "I remember hearing him speak for the first time after his surgery and I thought 'How in the world do you still have a southern accent?'" recalls Amanda Baity.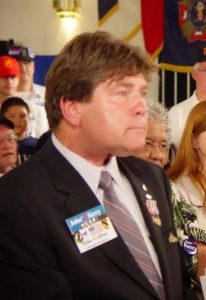 He was very active supporting veteran causes and he began his political career during the 2000 Presidential Race and in 2002 became a Precinct Committee Person in representing Aurora's House District 42. Mike followed up in 2004 with extensive activity in the Draft (General) Wesley Clark Movement and the Wesley Clark for President Campaign. Upon General Clark's retirement from the 2004 campaign, Mike helped to form Colorado Veterans for Kerry. Following the 2004 election, Colorado Veterans for Kerry evolved into Colorado Veterans for America which remains active today. In 2008 he was a Democratic candidate in the congressional elections for the 6th Congressional District of Colorado. He was defeated in the primary that took place on August 12, 2008.
"On April 11, 2014 I lost one of my heroes. Big Mike was loved by his family and will forever be in our hearts," said Amanda Baity. "There is not a day that goes by where I do not think of him or the fun times we had. His love of animals, especially Labs, and helping veterans makes this the perfect memorial to him. I am so thankful I have this opportunity to honor him and help a service member and their family at the same time."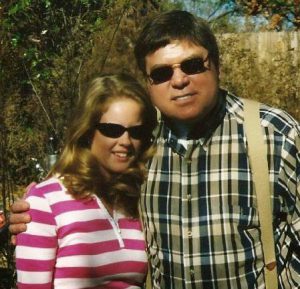 Michael D. Collins's final resting place is at Fort Logan National Cemetery in Denver, Colorado."Big Mike was a man that believed in our country and actively tried to make a difference even after his service in the military. His disability never slowed him down. After witnessing his struggles first hand it taught me how to love and be happy no matter what life throws at you." said Crissy Causey.
Mikey graduated in 2016 with his handler, Harlan. Together they attended high school and navigated teenage life.