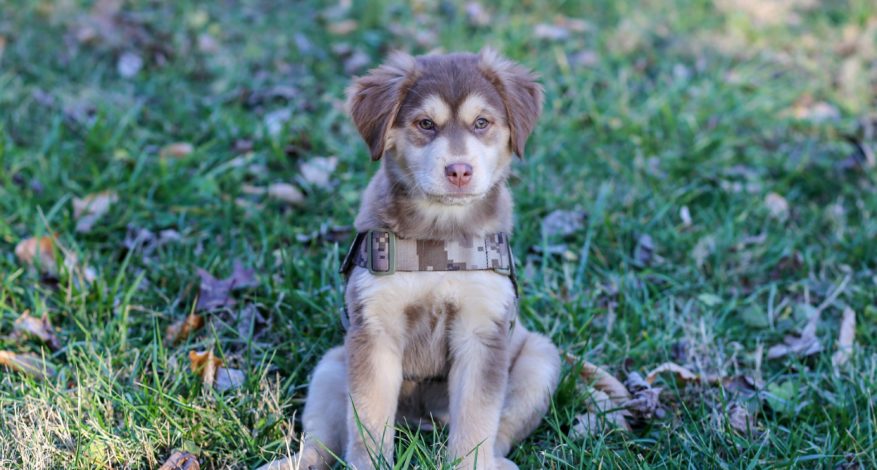 Career Change
Mickie
Semper K9 is honored to announce the acceptance of Mickie, a 10 week old Shepherd/Husky mix into our Service Dogs for Veterans program. Mickie comes to us from our rescue partner, Operation Paws for Homes. She is named in honor of Michele 'Mickie' Venne Krause, Colonel, USMC Retired.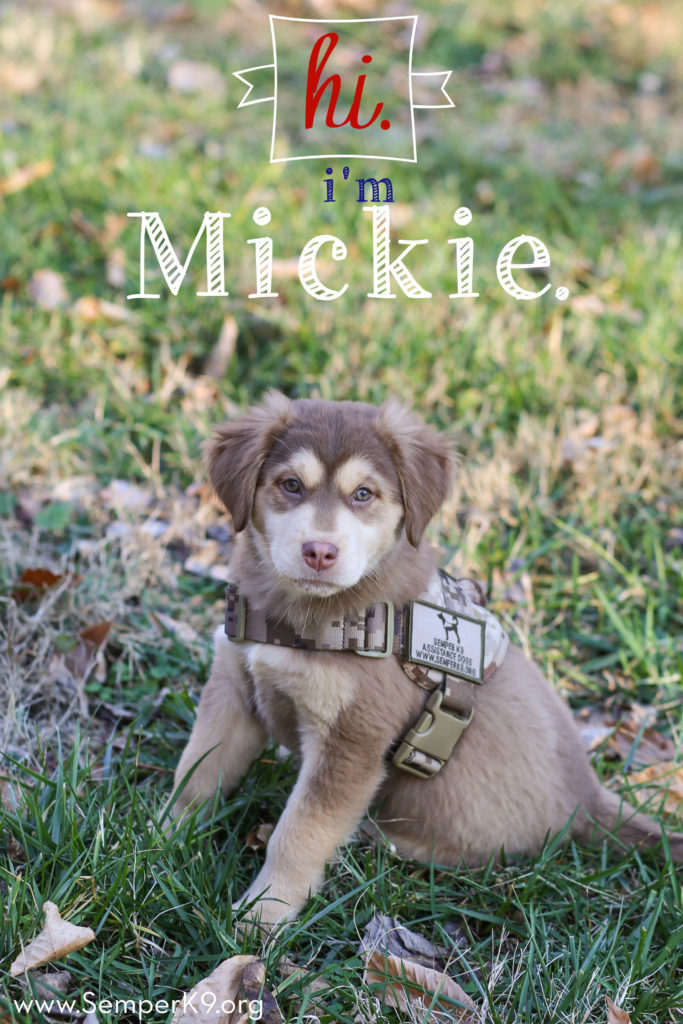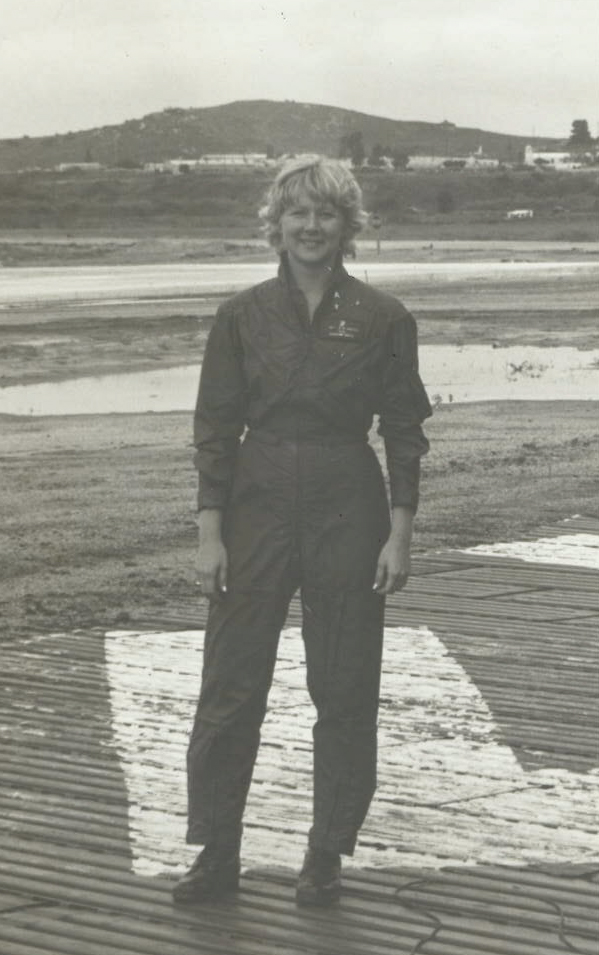 Mickie Venne Krause, Colonel, USMC Retired has served in the public and private sectors for over 40 years. She recently retired from the Department of Veterans Affairs where she served as Chief of Staff for VA's IT software development organization, coordinated business operations across 800+ person organization, oversaw communications, budget formulation, execution and acquisition activities for a billion dollar operation, strategic program planning for multi-year programs reportable to OMB, and performance management capabilities; led the creation and development, analysis, and reporting of IT's operational metrics; oversaw the strategic planning and direction of a Presidential Initiative (VLER) to share Veteran information between the Department of Defense, the VA, other federal agencies, community clinicians and within the VA between the Health Administration, the Benefits Administration and the National Cemeteries Administration; led the IT business operations for VA's second highest value modernization effort including budget formulation and execution, communications, action tracking, and led the effort to identify and develop value management metrics reportable to OMB; and supervised a regional team of IT security, privacy and records management reviews of VA health, benefits and memorials functions covering the mid-Atlantic region and hundreds of hospitals, clinics, benefits processing centers, cemeteries and Veteran Centers.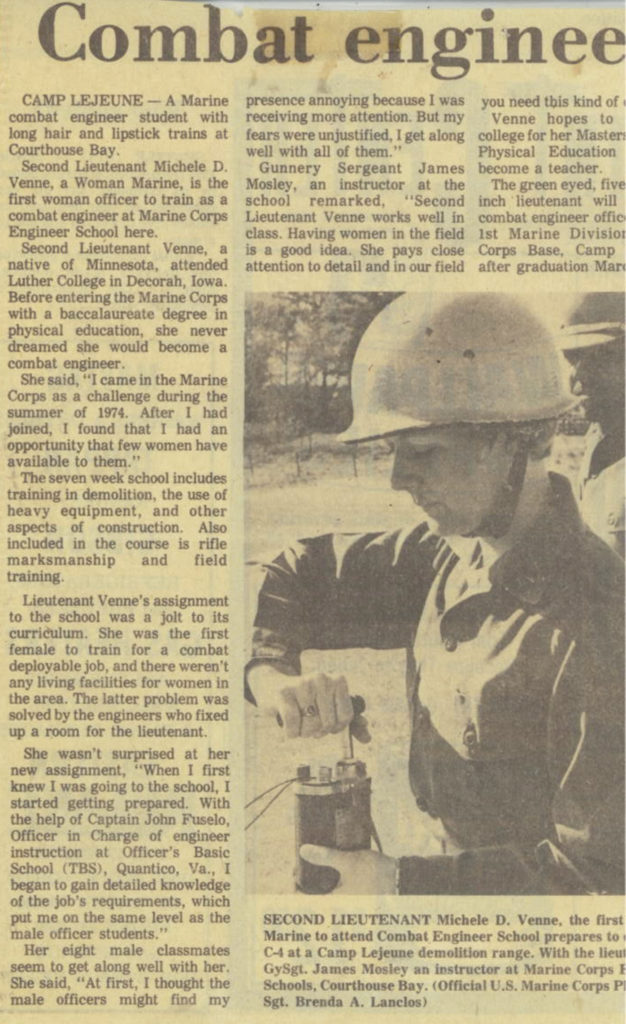 Prior to joining the VA, Mickie was director of the technical team overseeing the development of the complex Technical Reference Model of DoD's Military Health System; and she also supervised the development and implementation of a budget planning, formulation and execution software package for the State Department. She also authored numerous papers on the roles of the Active and Reserve Components of the military in support of a national event that served to inform the newly developed Joint Force Headquarters – National Capital Region.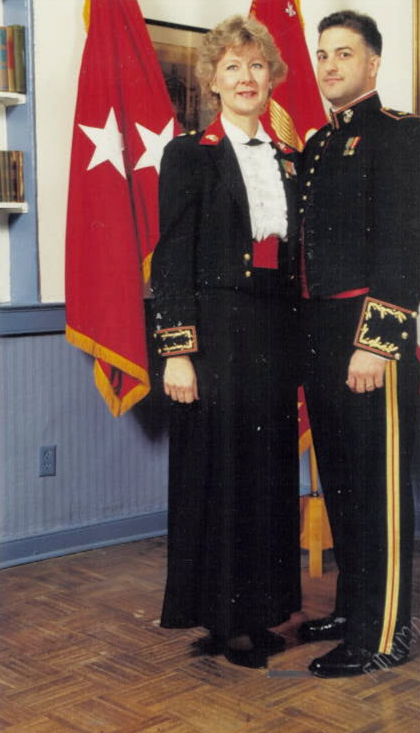 Mickie's Marine Corps career began in 1975 when she was commissioned a Second Lieutenant and subsequently named as the first woman Combat Engineer Officer upon completion of The Basic School in Quantico, Virginia. After finishing the Combat Engineer Course at Camp Lejeune as the honor graduate, Mickie was assigned to the First Marine Division. Subsequent tours included MACS 23, MAG 42, H&MS 48 and HQMC. Mickie's final two assignments were in Legislative Affairs for both the Commandant of the Marine Corps and the Secretary of Defense specializing in Manpower and Reserve Affairs issues. Mickie received numerous medals, awards and recognition including the Defense Superior Service Medal.
Mickie and her husband Mike Riley, Colonel, USMC Retired have recently begun an SDVOSB called 2Aetos LLC specializing in program management, performance management, and cybersecurity.
[instagram-feed includewords="mickie"]