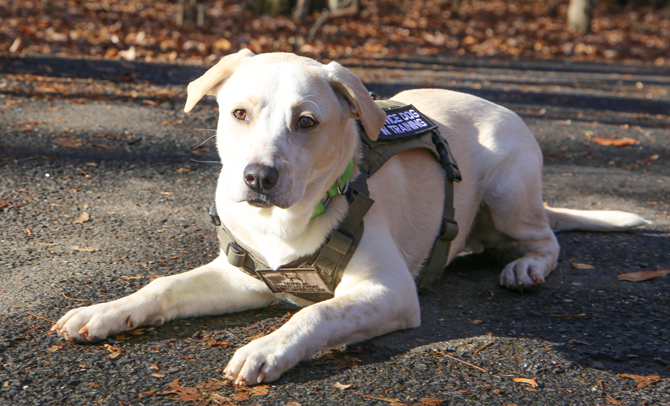 Blog
Gino
Semper K9 Assistance Dogs is proud to accept Gino into our Service Dogs for Veterans program. Gino is an 8-month old lab mix rescued from the Prince William Humane Society. Gino is named in honor of Lance Corporal Eugene "Gino" Clifton Mills, III, USMC.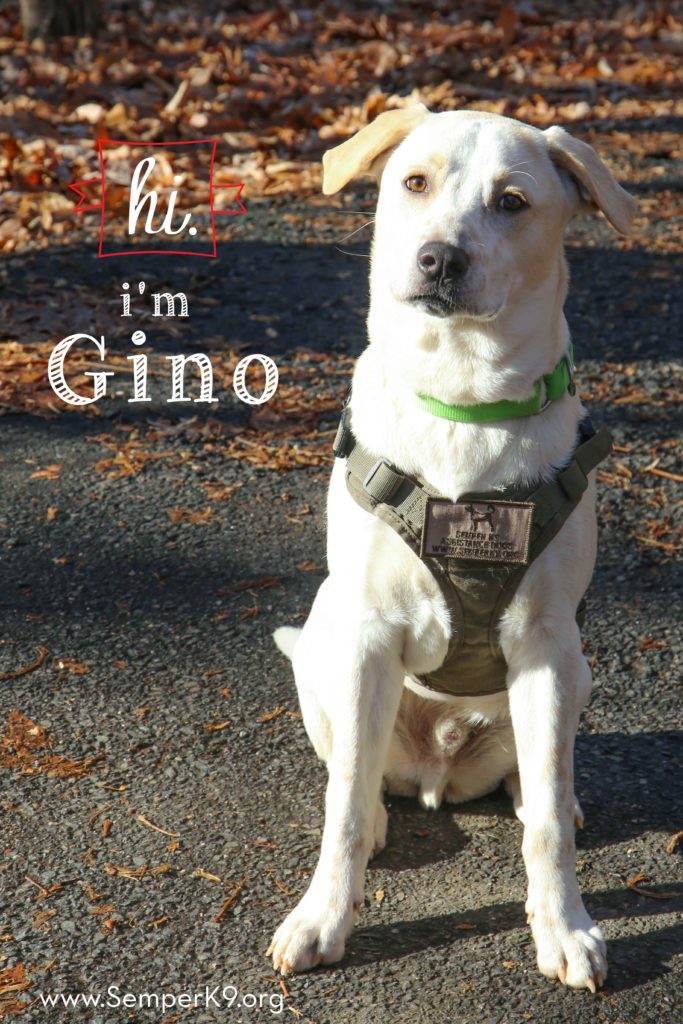 Eugene, called Gene by family and Gino by his military friends, was born November 19, 1990 to Theresa and Eugene Mills, Jr. in Laurel, MD. He was a typical active boy and loved playing baseball and video games with his brother, Jake. When America was attacked on September 11th, Gene at the young age of ten, knew he wanted to do something to protect our great country.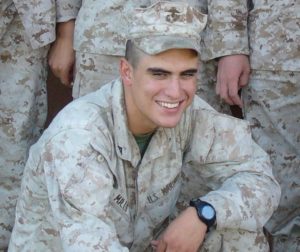 After high school, at just seventeen years old, Gene went to boot camp at Parris Island, SC to become a United States Marine. He felt that it was his duty and honor to serve the United States of America. After boot camp, he went to SOI and Security Forces training and was assigned to 1st Battalion, 8th Marine Regiment, 2nd Marine Division, II Marine Expeditionary Force at Camp Lejeune, NC. His first deployment was with Charlie Company in support of Operation Enduring Freedom in Helmand Province, Afghanistan.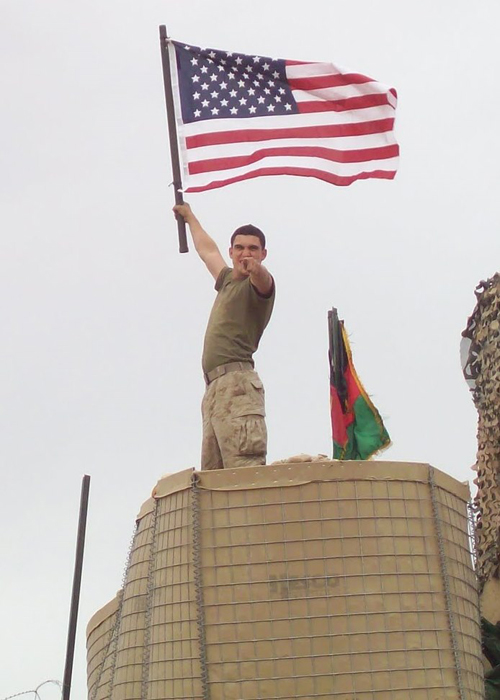 Gene rarely spoke of his military accomplishments, but hardly a day went by that he didn't speak about his family he loved so dearly back home. One of his mother's favorite memories of Gene was on a weekend visit home from Camp Lejeune. When he arrived after months of being away, she ran to him. He picked her up and gave her the biggest hug. 
Gene's second deployment was as a squad leader with Bravo Company, 1st Battalion, 8th Marines. Just a couple of weeks from starting their transition home, Gene's platoon was attached to 1st Battalion, 7th Marines to conduct clearing operations on the outskirts of the Sangin District.  On June 22, 2012, after just a few hours of occupying defensive positions, their patrol base was attacked at close range. The platoon repelled the enemy assault from the rooftops, with Gene scoring a direct hit with his M203 grenade launcher.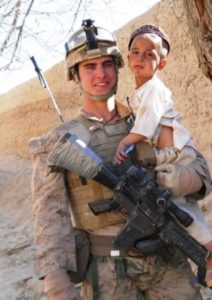 As the firing quieted, Gene stayed on the rooftop, on post with another Marine. A few hours later, a single shot rang out and struck Gene in the neck. Enemy fire began again from extremely close range and Gene selflessly ordered his buddy, who was then providing aid, to stop helping him and fire on the enemy closing in on their position. With the platoon under intense enemy fire, Gene could not be immediately evacuated, but the unit's Corpsman kept him holding on until a Blackhawk pilot and a team of pararescuemen landed under fire, against orders. Gene made it back to Forward Operating Base Eddie, where he, unfortunately, lost his battle. 
"For those that knew him, he will always live on. We will tell stories about him, tell our family and friends about him, and pass the story of his life on to our children. He inspires us to be better men and Marines, and on that operation, to be the enemy's worst fear." –Sergeant Brandon Moore, USMC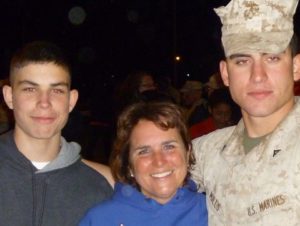 LCpl Eugene Mills, III's legacy of selfless service and love of family will continue as "Gino" is trained to give a disabled veteran their life back.  His name will indeed live on.
[instagram-feed includewords="gino"]