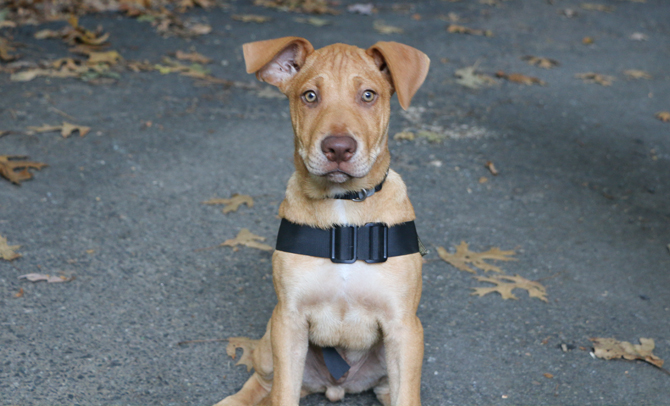 Dogs
Duff & Art
Semper K9 is honored to announce the acceptance of Duff into our service dog program. Duff is a 13-week old lab mix rescued by our rescue partner Operation Paws for Homes.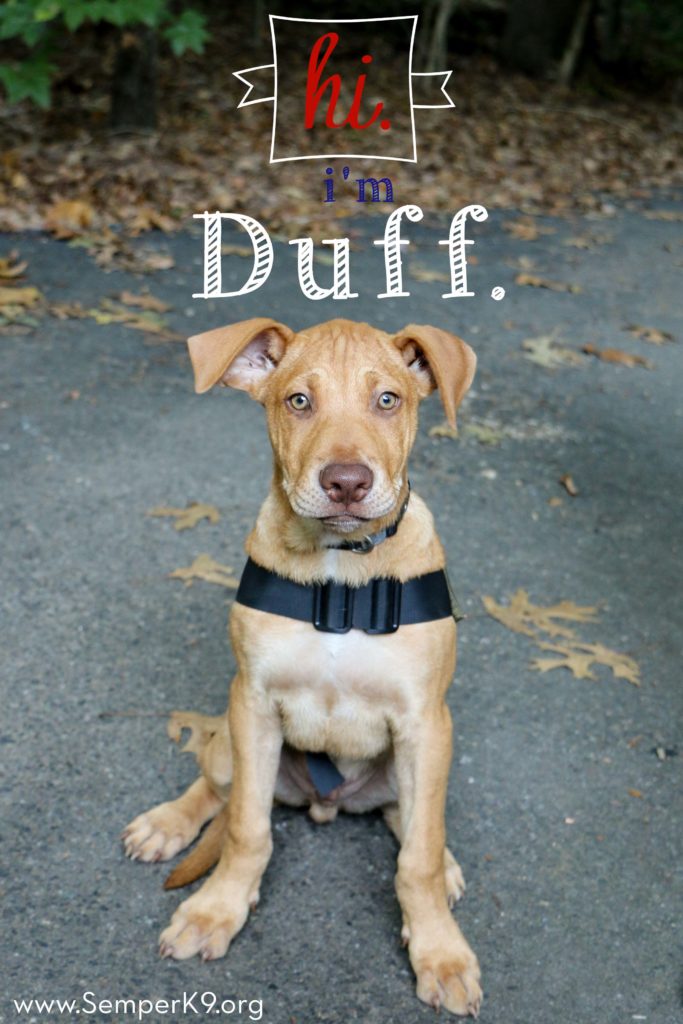 Duff is named in memory of USAF TSgt Scott E. Duffman. Duffman, of the 24th Special Tactics Squadron, and seven other members of a unit nicknamed the "Night Stalkers" were killed Feb. 18 when a MH-47 Chinook transport helicopter crashed in Afghanistan's Zabul province.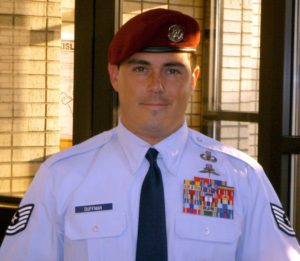 Scott was born on August 14, 1974 at Clark AFB and spent the majority of his childhood in Albuquerque, New Mexico. Following his graduation from La Cueva High School, Scott joined the Air Force in October 1992 and completed a series of challenging training schools earning him the maroon beret of an Air Force pararescueman.
A veteran of Operation Enduring Freedom, Duffman has been awarded the Bronze Star Medal with Valor and two devices, the Defense Meritorious Service Medal, the Air Medal with two devices, the Air Force Commendation Medal with three devices and the Air Force Achievement Medal with two devices.
"Scott was just one of those people you just wanted to be around," said Ryan Stanhope, who was Duffman's best friend and best man at his wedding. "He exuded life."
Duffman knew he wanted to be a pararescueman from the time he was small, Stanhope said. He grew up in Albuquerque, where his mother, Rose, was stationed as an Air Force medic. His stepfather was also in the Air Force.
Pararescuemen, first deployed in the jungles of Burma in World War II, are among the nation's elite Special Forces. Their mission is to rescue and recover downed or injured troops.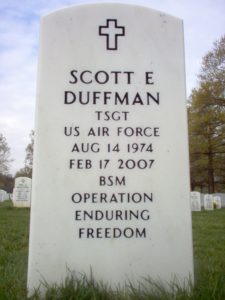 Duffman loved what he did, Stanhope said. As mourners began to gather, Stanhope reminded Duffman's mother of an Air Force recruiting film. In it, Duffman was asked why he was a pararescueman. "He answered, 'I love saving lives and this is the most exciting way I can think to do it.' "
Duffman leaves behind his wife Mary and daughter Sophia, his mother Rose Duval, father Jerry Duffman, step-father William Duval, step-mother Trudy Duffman, and sister Wendy Abbott and family.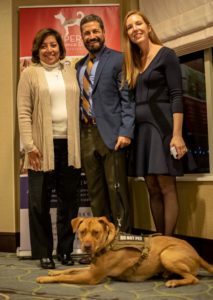 [instagram-feed hashtag="#semperk9sDuff"]