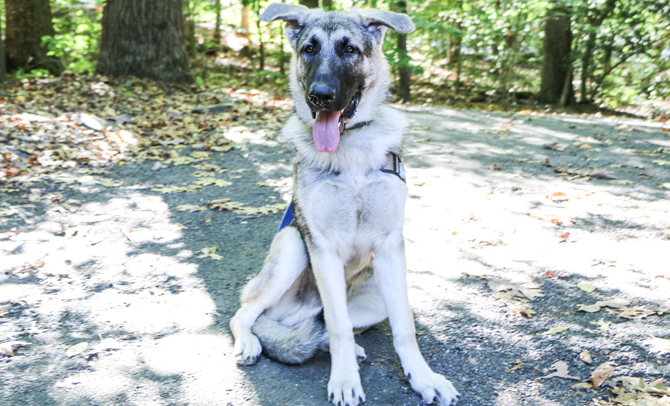 Dogs
Chuck & Michael
Semper K9 Assistance Dogs is honored to announce the acceptance of Chuck into our service dog program. Chuck is a 6-month-old German Shepherd, donated by Steadfast Old World Shepherds. Chuck is named in memory of USMC combat veteran Charles William "Chuck" Fuller, III.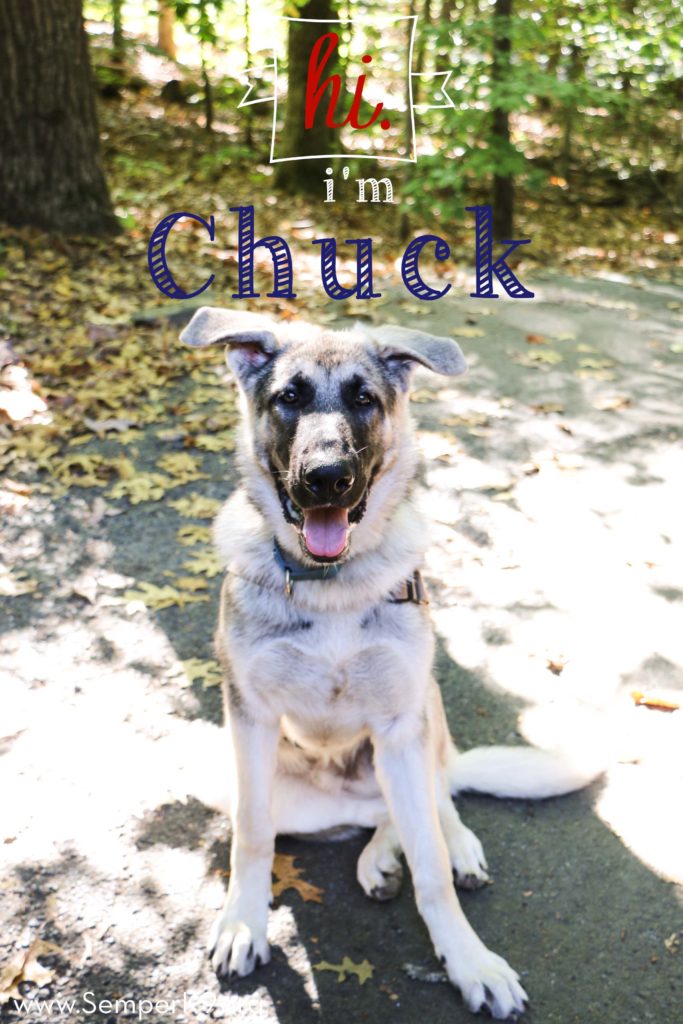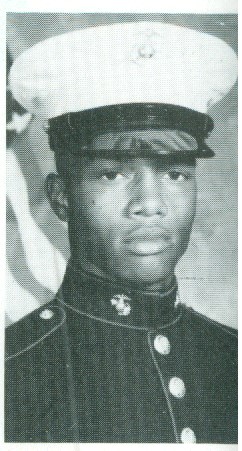 Fuller departed this life suddenly on Monday, March 30, 2015. He was the youngest of three children and was born in Washington, DC on August 24, 1972 to Charles William Fuller, Jr. and late Joyce Marie (Rowe) Fuller. At the age of 6 Chuck moved with his family to Olney, MD where he would spend his formative years.
At an early age, after discovering that he could not become a Ninja, Chuck developed a love of flying and a desire to join the military. While at Magruder Sr. High School he was active in ROTC. After graduation, Chuck enlisted in the United States Marine Corps where he served his country honorably as part of the Fleet Antiterrorism Security Team (F.A.S.T.).
After his service in the United States, Marine Corps Chuck joined the Prince Georges County Fire Department and served the residents of Prince George's County as a firefighter.
In 2005 Chuck married the love of his life, Elaine (Lanie) Geppi and out of that union was born his cherished daughter Lana. Chuck shared his love of flying with his Lana, taking her on helicopter rides. He also shared his love of motorcycles with both Lanie and Lana and you could often find Lana on the back of Chuck's Harley going out for Italian ice.
Chuck's love for his country and for adventure led him to take a position where he served in Iraq and Afghanistan. His love for his family motivated him to find a position that would allow him to work in the same field and be closer to home and he returned from Afghanistan on September 1, 2014.
Chuck never met a stranger and if you were his friend, you were really part of his family. He leaves to cherish his memory his loving wife Elaine, his daughter Lana; his father Charles (Linda); two sisters Carlynn and Stacy (Eric); mother-in-law Judith Geppi; two sisters-in-law Tanya (Dan) and Dana; 2 nieces Joy and Zoe; 5 nephews Damien, Dan, Joe, Nick, and Mason; and a host of other relatives and friends.
"Chuck was a dog lover. At the time of his death, he owned two dogs – Lillie and Lou. When he was in Afghanistan he adopted a local stray dog that he took care of until he was reassigned. Chuck was a wonderful husband, father, brother and uncle. Our family is honored with the thought that his memory will live on with the naming of a service dog after him." -Carlynn Fuller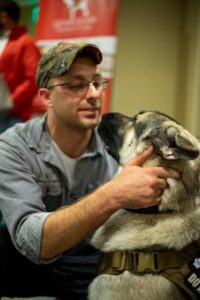 [instagram-feed includewords="chuck"]