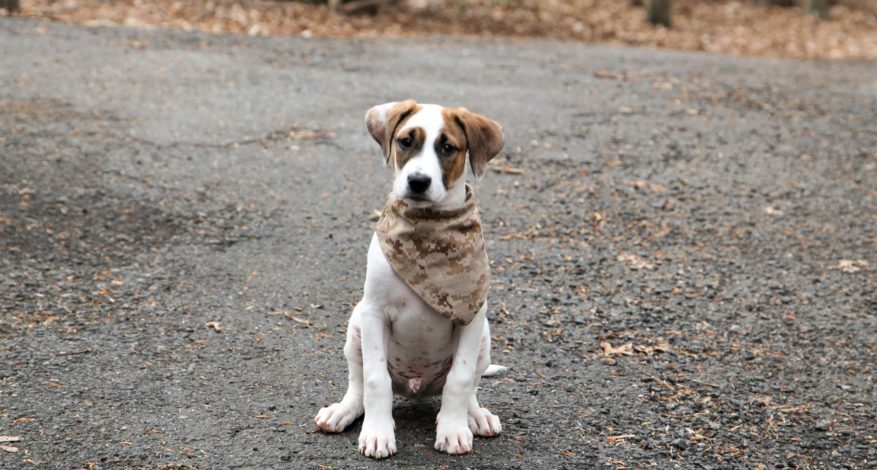 Career Change
Art
Semper K9 is honored to announce the acceptance of Art, a 9-week old rescue pup, into our Service Dogs for Veterans program. Art comes to us from our rescue partner, Operation Paws for Homes. He is named in memory of Chief Warrant Officer 2 and World War II veteran, Arthur "Art" Roemmich, USN Ret.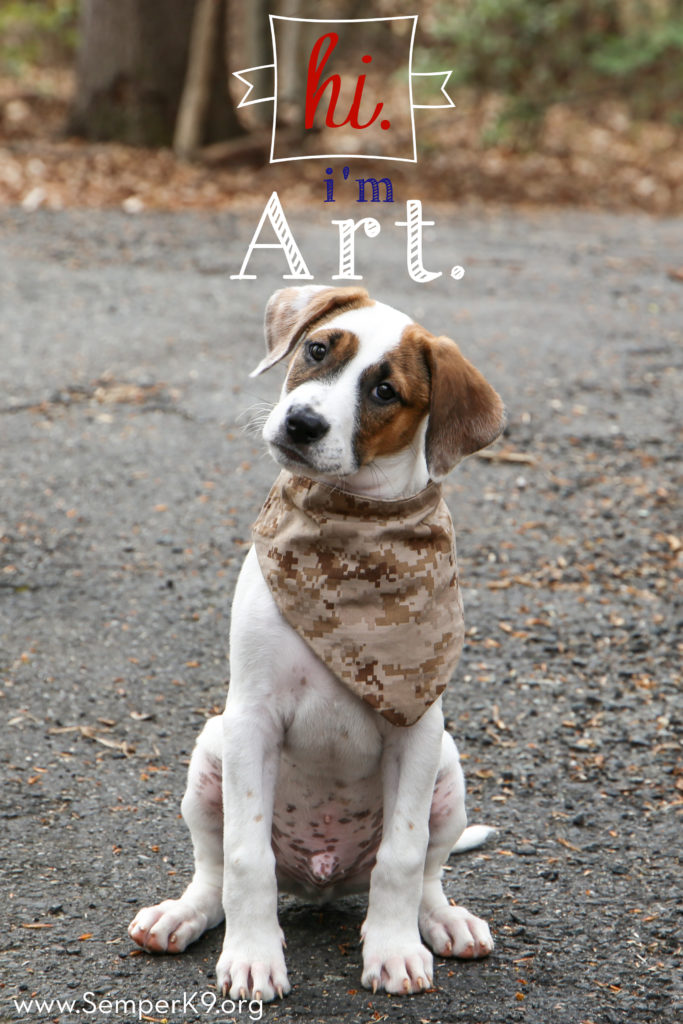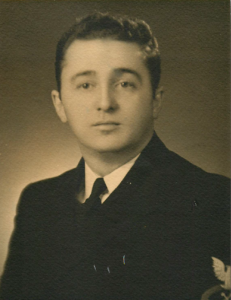 Roemmich grew up in Depression-era North Dakota, in the small town of Mott, located about 100 miles outside of Bismarck. "There was nothing in my little town for me," he said, adding that his family had no money to send him to college. So after he graduated high school in 1936, Roemmich said his father suggested he quit his job at the grocery store and join the Navy, even though it seemed like a far-fetched idea at the time.
Roemmich went with two other young men from Mott to the Navy recruiting station in Bismarck, but he was the only one accepted to join — which gave him a case of cold feet about the commitment he was making.
On Aug. 8, 1937, Roemmich and 154 other Navy recruits from across the northwest states left for three months of boot camp. After a short visit home for Christmas, Roemmich received his orders to serve aboard the USS Northampton, a cruiser homeported out of Bremerton, Washington. Roemmich was joined by nine others from his boot camp company and told there were openings in the engineering and deck departments.
"I didn't know what either of them did, but I said, 'I'll take the deck,'" Roemmich said; and for the next year and a half found himself scrubbing decks and painting the ship.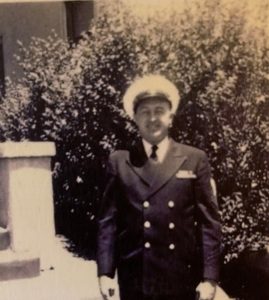 In 1941, Roemmich was still serving aboard the USS Northampton, part of a 16-ship carrier group due back in Pearl Harbor on Dec. 6. "We were on our way back, probably within a 100 miles, and were refueling a destroyer," he said, describing the 8-inch hoses that tie ships together while they are fueling. "The sea got a bit rolly around that time and the destroyer went this way, we went the other way, and the hoses snapped and drug alongside our ship and got wrapped around one of the propellers."
The fact that the carrier group was spared from the bombing proved fortunate for the Allied war effort. "If we were in there, there would have been two carriers, there were two carriers with our group," Roemmich said. "The Japanese figured on them being there, too. They knew who was going to be in there. So that saved a lot, we had 16 ships in our group that were out there and were saved."
At Pearl Harbor, the two carriers, four heavy cruisers, eight destroyers, submarine and oil tanker were ordered to load up as fast as possible and get out the next morning. The group's first offensive action taken after the bombing of Pearl Harbor was an attack on the Marshall Islands, where the Japanese had built an airfield. "So we went down and bombarded that and wiped it off the map," Roemmich said.
Although his enlistment was up the following September and he wanted out because he "didn't care much" for the deck work he was doing, Roemmich and all other active military personnel serving outside the continental U.S. were ordered by President Franklin Roosevelt to stay.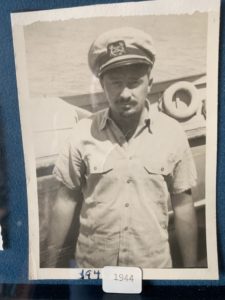 Roemmich was at the Battle of Midway and helped escort Gen. Doolittle's raid on Tokyo. He also had a stint working at the Naval Shipyards in Oakland, California, but was on a ship near the Philippines when the bombs were dropped on Hiroshima and Nagasaki.
"We were sitting in [the Port of] Manila, loading up with Marines, supplies," he said. "We were ready to invade Tokyo and just waiting on the word from General MacArthur. There were probably about 100 ships in Manila Bay." That word never came because the emperor of Japan surrendered after the devastation caused by the dropping of the world's first nuclear bombs. "I tell you what, there would have been thousands of Japanese and Americans killed if we went in there," he said.
After the war, Roemmich served on a ship ferrying soldiers back to the U.S. In 1946, he received orders returning him to Honolulu, Hawaii, but was now a family man and the Navy didn't approve a request to bring his wife. As a result, he resigned his commission and worked at the Naval Supply Station in Oakland as a civilian.
During Roemmich's 22 years in the Navy, he was stationed in five different locations and served on seven different ships, his first being USS Northampton, which played a role during the Battle of Midway, a turning point in the war in the Pacific. While reflecting on his own service, Roemmich encouraged the young men and women of our country to seek out the experiences the Navy has to offer.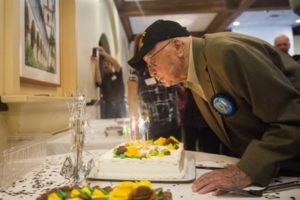 "If you're interested in seeing the world, the Navy is number one," said Roemmich. "You're going to see it. I saw a lot of places I wouldn't have gotten to see otherwise." Roemmich said his time in the Navy left him with treasured memories of friends made, bonds shared and experiences he couldn't have imagined before he joined.
After serving for 22 years, he retired from the Navy with the rank of Chief Warrant Officer and went to work for the school district in a Kearny Mesa warehouse for another 22 years. He retired from that job in 1981. "And I've been doing nothing since," he said. "We traveled a lot."
Art married his high school sweetheart, Ella Lois, in 1944. They were married for 66 years when she passed away in 2011. For 5 years before her death, he cared for his wife at home as we lost her mind to dementia. He was living in the home he purchased in 1966, where they raised their two boys, up until last year he moved into assisted living. Grandpa continually passed his driving test and kept his California license current through his 100th birthday.
Art was an avid gardener, loved western books and movies, and was a lifelong baseball fan. He would watch anything from little league up through professionals. He was a San Diego Padres fan from the day the franchise moved to San Diego in 1969. Last month, Art was laid him to rest at Miramar National Cemetery, and under his name and service records his gravestone reads "Go Padres".
[instagram-feed includewords="art"]