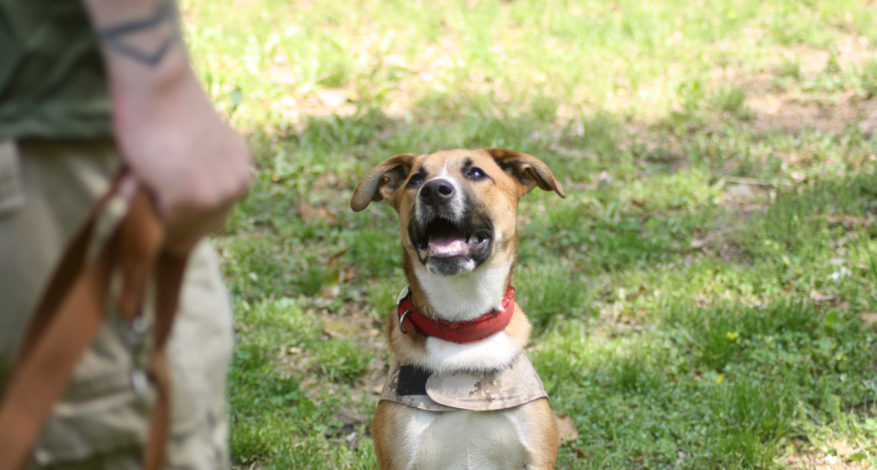 Dogs
Norman | Semper K9's Facility Dog
Semper K9 Assistance Dogs is pleased to introduce our first assistance dog in training, Norman. He comes from the Northern Virginia animal rescue group Operation Paws for Homes. and was rescued in Franklin County, Virginia.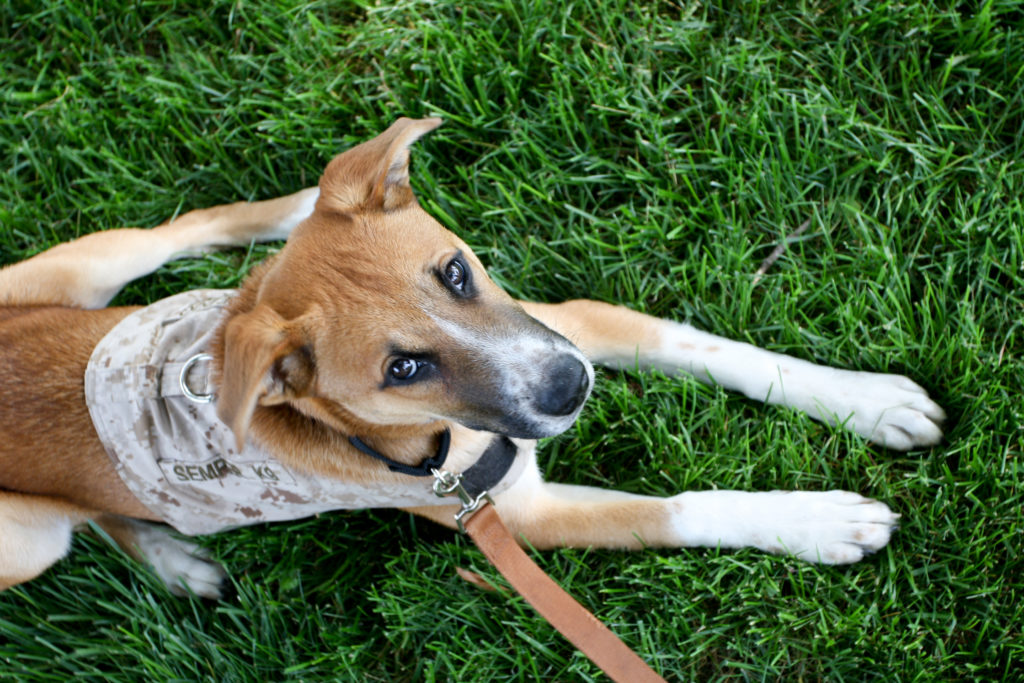 Norman is named in memory of MSgt James Norman Cunningham Jr. USMC Ret. Without the direct influence 'Top' had on our founders, Semper K9 Assistance Dogs would not be possible.
James Norman Cunningham, Jr. was born in Mobile, AL on January 27th, 1957. He enlisted in the Marine Corps at the age of 18. He would go on to serve for 21 1/2 years working in places such as Okinawa, Japan; MCAS Beaufort, SC; RSS Kennesaw, GA, RSS Rome, GA, and MEPS Atlanta, GA performing duties as an Aircraft Mechanic and Recruiter.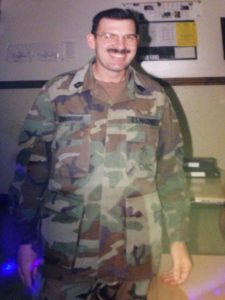 He would later retire from 6th District Headquarters in 1996. That same year Cunningham began his second career with the Marine Corps as the Marine Instructor of the Lithia Springs High School Marine Corps JROTC Program. In July 2010 he assumed the role of Senior Marine Instructor for the program until his passing on January 25th, 2014.
During his time in both the Marines and the JROTC program, MSgt. Cunningham would have a profound effect on the lives of many young people. The dedication to those young adults he taught would ensure the development of the discipline and bearing needed to ensure their success in life. Despite the challenging environment in which he worked, one that even some of his fellow Marines shied away from, he found ways to motivate even the most challenging of students to develop them to their full potential.
Two of those students were Semper K9 founders, Christopher, and Amanda Baity. They were cadets during the first year of the program and remained in JROTC throughout high school.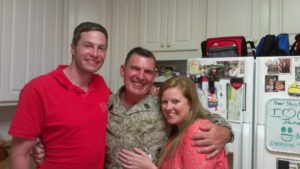 "The JROTC program took a summer trip to MCB Quantico in 1999. While visiting the MWD (Military Working Dog) kennels I had my first interaction with working dogs and realized what I wanted to do for the rest of my life," said Christopher Baity, Semper K9's Co-Founder & Executive Director. Inevitably, that day sparked the passion for K9s that continues today for Baity. His 8-year career in the Marine Corps as an MWD Trainer and Kennel Master prepared him for a life serving fellow service members and saving rescue dogs in the process.
"There is no way I can even begin to explain how influential Top was in my life during JROTC and after high school into my adulthood," states Amanda Causey Baity, Director of Operations. "He was a very special person, he had a way of making his students feel special. Everyone who encountered him felt the same way. The morning of his passing absolutely crushed me and is something that I think of daily. I am so thankful we are able to honor him in this way."
Norman graduated in 2016 as Semper K9's facility dog and he remains at HQ with our founders.
[instagram-feed includewords="norman"]