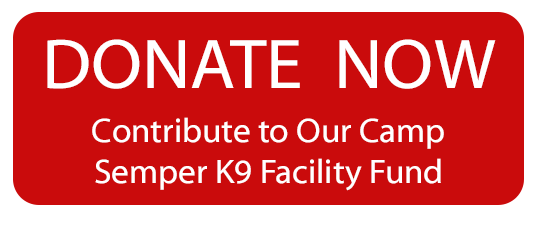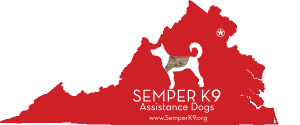 Headquartered minutes from Marine Base Quantico and with close proximity to Washington D.C., Semper K9 Assistance Dogs is in the perfect location to assist veterans across the country. According to U.S. Department of Veterans Affairs, Northern Virginia has a population of almost 800,000 veterans.
As we raise funds to construct our facility, located on 33 acres on the northwestern border of Marine Base Quantico, it will enable us to assist more veterans, rescue more dogs, and offer more services every year. With this facility we will:
-Work with more veterans in need and their families
-Rescue more dogs to bring into our program
-Provide veterans and local residents with employment
– Teach our local, military-rich community what it means to give back to our service members
If you are interested in assisting with our build process by volunteering professional services of any kind please contact us at amanda@semperk9.org. See below for our facility needs.  CLICK HERE to read about Loveless Porter Architects and their commitment to Camp Semper K9.
Coming May 2022: Service Dog Development Center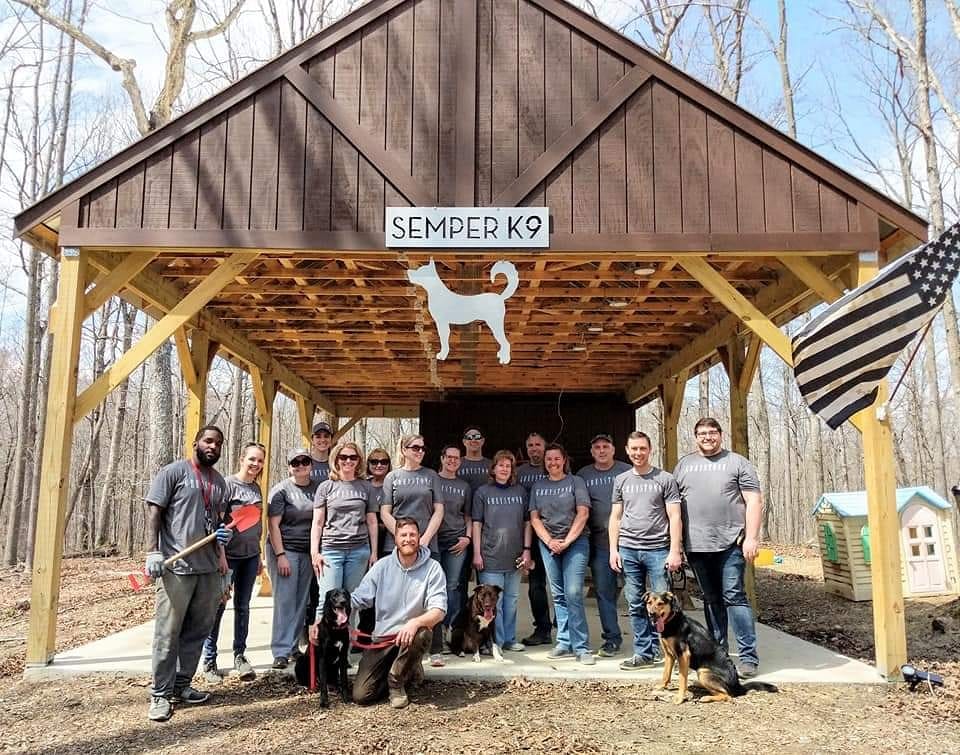 Camp Semper K9 Supporters
In the tabs below are some of our many needs to make Camp Semper K9 a calm and welcoming environment for our service dogs to train and our wounded veterans and their families to relax while bonding with and training their new service dog.
If you would like to supply or sponsor any of these items or something not on the list, please contact Facility Coordinator, Denise Yingling at 571-494-5144 or denise@semperk9.org.
Additional Support for Camp Semper K9