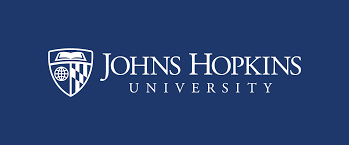 Blog
Semper K9 Partners with Johns Hopkins University for Scientific Service Dog Research Study
Semper K9 & Johns Hopkins University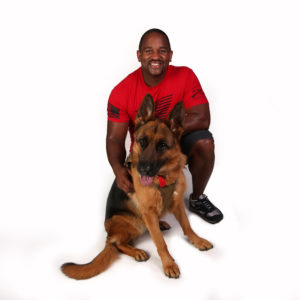 Semper K9 is currently partnering with Johns Hopkins University 3rd-year doctoral student, Jeremy Ramirez for a scientific study involving service dogs for veterans with PTSD. Ramirez is partnering with five service dog organizations across the country that serve veterans, including Semper K9. His goal is to conduct a systematic review of the current research findings and get the most up-to-date look at what's being researched up to this point.
The second part of his study will be empirical research done face-to-face with the veterans. "This is the study I am most excited about," said Ramirez. "Generally, the other studies that have been conducted are quantitative, meaning researchers will collect data and produce statistics. This serves a valuable purpose; however, I feel a big part is being left out of these studies, and that is the qualitative component. Getting to sit down with these veterans and dive into what they have experienced."
Ramirez hopes to tell these veterans stories and identify the similar pieces that are in each interview. "The study will help inform the community on what we find works well from the veteran's first-hand perspective," said Ramirez. It will also possibly identify areas that may need improvement. "I haven't seen any other research study like this."
The third portion of the study is more quantitative. Using surveys, Ramirez will evaluate how service dogs impact symptoms of PTSD, the veterans' quality of life, their depression status and their general mental & physical health status. Between the five service dog providers Ramirez has partnered with, he hopes to have a minimum of 150 veterans throughout the study to work which includes evaluation group of veterans with service dogs and a comparison group of veterans without service dogs.
"Our organizations see first-hand the impact a service dog has on veterans and their families," said Christopher Baity, founder & executive director of Semper K9 Assistance Dogs. "Being able to use scientific evidence and the qualitative components of this study will also allow us to enhance the task training of the service dogs we are providing and improve the assistance we are giving veterans with PTSD."
The results are expected to be published in mid-2021. Every survey instrument used will be self-reported. "Collectively it tells a bigger part of the story," said Ramirez. "We can analyze data points on a patient population all we want but what often gets left out is who sat down to talk to the patient and hear their story. That's what I am hoping to learn, that other side to this field of research."